25-02-2020 | Issue 4/2020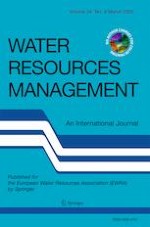 Is Trust Always a Precondition for Effective Water Resource Management?
Journal:
Authors:

Nahui Zhen, Jon Barnett, Michael Webber
Important notes
Publisher's Note
Springer Nature remains neutral with regard to jurisdictional claims in published maps and institutional affiliations.
Abstract
Trust is generally assumed to be an essential precondition for effective water resource management. However, there is piecemeal evidence about the extent to which trust matters for water management and the conditions under which it is more or less important. Moreover, most evidence comes from research in a small number of liberal-democracies. We seek to advance knowledge of the importance of trust in water resource management through a qualitative study that explains the extent to which trust is a factor in managing urban water supply in Shanghai (China), and the factors that influence this relationship. This is the first study of its kind in China, and one of only a handful that use in depth interviews to explain conditions under which trust is more or less important in water management. We find that there are three (not exclusive) conditions under which trust becomes a seemingly insignificant factor in water resources management: when people do not perceive a risk; when people believe they can manage the risk themselves; and when people feel powerless to influence the systems that administer and regulate the water risk. We conclude that trust is not always an important factor in managing the risks of drinking water, at least in authoritarian regimes such as in China.