02-11-2018 | Emergence in Human-like Intelligence towards Cyber-Physical Systems | Issue 9/2019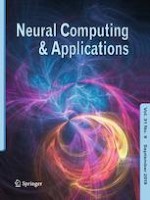 Iterative learning control for linear generalized distributed parameter system
Journal:
Authors:

Yingjun Zhang, Yinghui Li, Mengji Chen
Abstract
In this paper, we use the iterative learning control algorithm to deal with generalized distributed parameter system with parabolic type which described by generalized partial differential equation. Because of the particularity of the generalized system, we usually need generalized value decomposition, but the algorithm we proposed in this paper does not need to consider the impulsive solution of the generalized system, so it can simplify the calculation process. A novel generalized theoretical result is presented by using the PD-type learning law under some assumptions. The convergence conditions of algorithm are established. By the basic generalized theory, matrix theory and mapping principle, the paper gives rigorous convergence proof of the algorithm to ensure the tracking error is convergent in
L
2
norm. Finally, we use an example to verify the validity of the new proposed algorithm. Through this paper, we can do further study and discuss the iterative learning algorithm for generalized distributer parameter system in the future.