01-01-2020 | MATHEMATICAL THEORY OF IMAGES AND SIGNALS REPRESENTING, PROCESSING, ANALYSIS, RECOGNITION, AND UNDERSTANDING | Issue 1/2020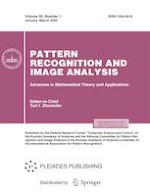 Jointly Image Annotation and Classification Based on Supervised Multi-Modal Hierarchical Semantic Model
Authors:

Chun-yan Yin, Yong-Heng Chen, Wan-li Zuo
Important notes
Chun-Yan Yin.
She received the PhD at Hefei University of Technology, and a Professor in the Business School, Lingnan Normal University. Her research interests include data mining, granular computing.
Yong-Heng Chen.
He received the PhD degree at the Department of Computer Science and technology, Jilin University. His current main research interests include Data Mining, Web Intelligence and Ontology Engineering and Information integration. He is a member of System Software Committee of China's Computer Federation. More than 20 papers of him were published in key Chinese journals or international conferences.
Wan-Li Zuo.
He is a professor and doctoral supervisor at Department of Computer Science and technology, Jilin University and s CCF senior member. Main research area covers database theory, machine learning, data mining, and Web mining, Web search engines, Web intelligence.
Abstract
A lot of applications involve capturing correlations from multi-modality data, where available information spans multiple modalities, such as text, images or speech. In this paper, we pay attention to the specific case in which images are both labeled with a category and annotated with free text, and develop a supervised multi-modal hierarchical semantic model (smHSM), where we incorporate image classification into the joint modeling of visual and textual information, for the tasks of image annotation and classification. To evaluate the effectiveness of our model, we experiment our model on two datasets, and compare with other traditional models. The results demonstrate the effectiveness and advantages of our model in caption perplexity, classification accuracy and image annotation accuracy.