27-02-2018 | Special Issue 4/2019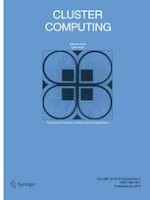 Knowledge representation framework of accounting event in corpus-based financial report text
Journal:
Authors:

Zhuoqian Liang, Ding Pan, Ruijing Xu
Abstract
As the financial report has entered the "era of annotation" (Fan and Zhang in Contemp Accout Res 29(1):38–42
2012
), and the length of the unstructured information in the financial report has far exceeded the financial statements. In order to carry on the automatic analysis and processing to the text information in the financial report with the help of information technology, a combination of the information extraction and XBRL technology is needed to carry on the structured research to the text information in the Chinese financial report (Heidari and Felden in Proceedings of 10th international conference on DESRIST, LNCS 9073,
2015
). Based on a self-built Chinese enterprise annual report corpus, this paper studies the characteristics and patterns of the disclosure language of accounting events in Chinese enterprises' annual reports, which can be examplified in the "related transaction events". This paper summarizes an expression framework of accounting event knowledge. The study is expected to lay the foundation for the study of annotated textual information extraction and automatic generation of XBRL financial reports, which shall be helpful to improve the quality of financial data and information sharing.