Published in: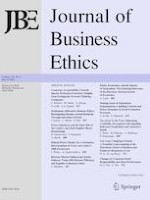 Open Access 06-02-2021 | Original Paper
Law Lost, Compliance Found: A Frontline Understanding of the Non-linear Nature of Business and Employee Responses to Law
Published in: Journal of Business Ethics | Issue 3/2022
Abstract
This paper seeks to understand the transmission and reception of legal rules as a component of the regulatory compliance process. It adopts a frontline approach (Almond and Gray
2017
) to regulatory compliance that traces the grassroot functioning of compliance processes from regulator, to compliance managers to individual employees. Through a multilevel and multi-sited ethnography of worker safety protection in Chinese construction industry, this paper shows that in the cases studied there is a fundamental disconnect in the transmission and reception of law from regulator to organization and within the regulated organization. Yet at the same time, the paper finds that employees did comply with the law, and that thus compliance can exist without a full transmission and reception of legal rules into and within the regulated organization. By expanding the frontline approach to study regulation and compliance to look at the grassroots operation across three different frontlines, this study has been able to assess the legal assumptions inherent in existing regulatory compliance research. Not only does it find that compliance in these cases was not a top-down process and that we need to look at the grassroots operation inside organizations, it also shows that law does not always play a central role in regulatory compliance and that we need to reassess the implicit focus on law in regulatory compliance scholarship.
Publisher's Note
Springer Nature remains neutral with regard to jurisdictional claims in published maps and institutional affiliations.
Introduction
As a second adaptation, the present study focuses on the transmission of regulatory rules at it occurs across these different frontlines. In doing so it uses the frontline perspective to critically assess the inherent premise in regulatory compliance studies that compliance involves the transmission of legal rules and the resultant interpretation of and behavioral responses to such rules. This allows us to move beyond current findings in the frontline approach to compliance that critique its top-down nature, which is apparent, to also fundamentally assess what role law actually plays throughout the process as it occurs at the grassroots.
The present paper assesses transmission and reception of law in regulatory compliance along these three frontlines through a case study compliance with work safety regulation in the Chinese construction industry. Using a multilevel and multi-sited ethnography, this paper studies the daily practice of regulatory encounters at three interrelated levels—external inspections, internal safety management, and worker operations—as well as how enforcement agents, safety managers, and workers perceive such practices.
The paper shows that in the cases studied there is a fundamental disconnect between these different processes and frontlines that obstructs the successful transfer from state law into everyday work-floor decisions. It shows how this disconnect originates in the divergent perceptions regulatory agents, safety managers, and workers have about their own work and their competing notions of work safety and risk. Ultimately, the result has been that both external regulators and internal managers, and ultimately the individual workers, have started to accept that there is minimal enforcement and that no one is personally responsible for continued violations. Yet, these workers have at times come to comply with the law, not because of the law itself, which never was successfully transmitted to the work-floor, but because of their own personal understanding of the costs and benefits of safety.
The remainder of this paper will proceed as follows. The first two sections detail our approach and methods for an integrative study of the three frontlines of compliance. This is followed by four sections discussing the regulatory, management, and individual frontlines of compliance with worker safety regulation in China. We then present our conclusions in the final section.
Approach
To develop an integrative approach to the frontlines of compliance, this paper focuses on three frontlines where compliance takes place: regulatory (from the perspective of enforcement agents), management (from the perspective of compliance and safety managers), and individual (from the perspective of the workers). Fortunately, we have a large body of available literature for each compliance frontline. We shall first review these literatures separately before showing their integrative themes and how this flows into our approach to study compliance across the three frontlines.
Methods
The study was conducted in two worker safety regulatory agencies, three construction projects, and amongst a total of 183 workers over these three construction sites. The agencies were selected because they were operating in very different districts, one in an old urban neighborhood in the main economic and political center, while the other was in a newly developed area with much new construction. The construction sites were selected based on their location (within the jurisdiction of one of the selected agencies), and practically for sites that allowed an external researcher full access to do participatory research with both safety managers and workers. The three sites selected had different characteristics: one was a small construction company, while two were medium sized; and two were non-local companies, while one belonged to a local firm.
Process I: From Legal Norm to Enforced Norm
At the regulatory frontline—where ultimately governmental regulators and regulated managers meet—two processes are at play: legal norm activation and the transmission of activated norms from enforcement agents to organizational management. The first process, discussed in this section, is how enforcement agents select and interpret the law, and thus activate part of the overall relevant legal rules into norms that they actually set out to enforce.
There are two elements of the activation of legal norms into enforced norms. The first is what part of the law gets selected for inspection, and the second is to what extent these inspections result in some form of law enforcement action.
Like many of their colleagues, the inspectors we study here probably work to inspect an overwhelming amount of law. The overall rules in China's Construction Law (amended in 2011) have been operationalized in the State Counsel Regulations of Safe Production Management for Construction Projects, which in turn have been further developed to guide enforcement work through the Ministry of Housing and Urban–Rural Development Standard for Construction Safety Inspection (known under the code-name JGJ59-2011). These inspection standards prescribe 19 categories that inspections should cover, covering 189 items in detail. According to the law, the safety inspectors should therefore inspect at least 189 items.
In practice, the regulatory inspectors are unable to do so. In each of the bureaus there were only a small number of inspection staff (five in one and six in the other) responsible for a large number of inspection sites. With such limited staff, inspections take about one hour and require two or three inspectors at a time to deal with the size and complexity of operations at construction sites. Moreover, the rules are so elaborate and complex that inspectors admitted that they could not remember all of them in detail.
Thus, in practice, inspectors make a selection from the 19 categories they are legally bound to inspect and that companies are legally required to comply with. Generally, unless inspectors targeted particular problems when directed to do so by higher authorities, or because of earlier inspections or complaints, inspections tend to focus on only four core aspects: documentation of the status of safety management work; the proper use of safety measures and equipment (such as safety nets outside the building and climbing protection facilities); the proper design and use of electricity; and the overall status of high tower cranes. Even when they inspect these four aspects, they do not strictly follow the letter of the law. Rather, inspectors are guided by their overall impression while on site. If their first impression shows a site that is clear and in order, they will not pursue a thorough inspection and will assume that there are no major safety concerns. But when a site looks messy, we observed that inspectors tended to become more thorough and also expand the aspects to be inspected beyond the usual four. For instance, we saw that rather than checking whether the right documentation was there, at sites that were messy, inspectors would also check whether the content of the documentation was correct and true. Similarly, inspectors would also become more thorough when they thought that management responded poorly to their inspection.
We, therefore see that, in this first part of the first process, a large selection of legal norms has already been made. We see that of the full law, only a small part gets activated in daily inspection practices. Out of 19, only 4 get inspected, and these not very thoroughly. Moreover, we see that agents use heuristics to filter the complexity of on-site operations to make judgments about whether more thorough inspections encompassing a larger body of the law are necessary. One heuristic is the overall state at the site, and the second concerns the quality of responses and communication from regulated actors.
The second element of enforcement work that activates legal norms into enforced norms is the actual enforcement reactions that follow when violations of the law are found during on-site inspections. If inspectors do not follow each violation detected with some form of enforcement response, the transmission of the legal rules into enforced rules is further restricted. Our research indicates that detection of violations hardly ever resulted in enforcement action. Table
1
below provides an overview of sanctions issued during inspections where violations were detected. Clearly, we see that no true enforcement sanctions were issued for any of the violations. All inspectors did was issue oral and, very rarely, written warnings.
Table 1
Violations and enforcement responses observed during inspections studied
Violation level

Enforcement responses

Oral warning

Written warning

Fine

Stop-work Order

Stringent sanctionsa

Slight (n = 8)

8

0

0

0

0

Medium (n = 19)

18

1

0

0

0

Bad (n = 18)

12

6

0

0

0
In this first process, there is a very restricted transmission of legal norms into enforced norms. Only a fraction of laws are inspected, and of that only a fraction of detected violations ends up with even the least coercive form of enforcement. If we see enforcement as sanctions for violations found, we could simply say that none of the legal norms ever becomes an enforced norm.
The transmission is so restricted largely because the norms in the law compete with the bureaucratic norms that shape the behavior of agents. Some of these bureaucratic norms are practical. There simply is not sufficient enforcement staff to do the full list of items the law demands companies comply with and inspectors check.
Equally important is the bureaucratic norm that originates from how the regulatory agency sees its own mission. Rather than seeing its work as enforcing safety law, the regulatory agency defined its task as supporting self-regulation. As one chief inspector explained: "We just play a role of assisting, reminding and supervising from the outside, while the construction company takes total responsibility for their overall business behavior. We cannot take the place of the construction business, neither can we become safety manager of construction project" (Int. R-I-ZOU). The assistance and promotion of self-regulation, rather than enforcement of the law are the bureaucratic norms, which are at odds with the clear tasks the inspectors have to enforce highly particular aspects of the law.
A third bureaucratic norm at play is the existing incentive structures for enforcement agents, which consist of a combination of rewards for doing good enforcement work and costs that can come from the risks of doing thorough enforcement work. Overall, we see that there are far greater risks and costs of doing proper enforcement than there are benefits. On the benefits side, we see that due to the flat structure of the enforcement organization, as well as the nature of the salary scales, there is virtually no positive reward (promotion, pay increase, or bonus) that inspectors who would do a better enforcement job could get.
At the same time, thorough inspectors face strong risks that force them into formalistic, rather than effective work. There are two risks at play here. The first is the risk of being blamed for lax enforcement, should an accident happen at a site that they were supposed to inspect. To deal with this risk agents will try to "leave a trace of an inspection." For instance, they will take a picture of the problem/violation detected; they will make sure to give a written feedback notice to the company (stating the problems identified and a suggestion or rectification requirement made by the safety station) at the end of an inspection just so that the bureau could show that, in case an accident happened later, they had already notified the company of the risks, so the inspectors and bureau would not be to blame.
The second sort of risk comes from projects that are directly protected by the local government. For these projects, enforcement agents simply cannot take any real enforcement action. As one agent explained: "You have to know where the boundary is and not create any actual deterrence" (Int. R-II-HU). Inspectors who cross this boundary will face the consequences. A good example are agents who issued a work-stop order at a terrible construction site, which they later discovered was locally protected. The inspectors received a "call from above" while they were still on-site and were forced to withdraw the order. They returned embarrassed, feeling like fools, and their agency was severely discredited.
Overall the norm here is not to upset strong local political interests, and this requires a balancing act that results in formalistic but weak enforcement. The ground rule is not to enforce so strongly as to obstruct local development, especially if it is closely tied to local leadership or policy, while also maintaining a base level of enforcement so as not to become liable for accidents should things go wrong.
A fourth, and final, bureaucratic norm that competed with the legal norms and obstructed transmission into enforced law concerned the long-term relationship with the regulated actors. In many interviews, we found that inspectors did not want their work to result in tensions with the construction companies. As one inspector stated: "If you always act to enforce the law, and issue sanctions, you will end up in an adversarial relation with the regulated company, which in the end will undermine your work. Nobody likes an uneasy relationship" (Int. R-II-LIU). At the same time, agents also worried that construction managers not underestimate them and that if they did not act at all, they would lose authority. One inspector observed, "We should strategically maintain our authority through our attitudes and action. Otherwise construction companies will not take us serious. And how can we then do inspection work properly?" (Int. R-II-LIU). Thus, the norm was to find the proper balance: not enforce so strongly as to upset the relationship, but also not so meekly as to lose face and authority.
The limited transmission from law to enforcement occurs because enforcement agents operate in a bureaucratic context that produces norms that often oppose firmer enforcement. The regulatory agency itself thus exists as and in a semi-autonomous social field that produces its own norms that can resist the transmission of legal norms, just as Sally Falk Moore (
1973
) found in her case studies in Tanzania and New York City.
Process II: From Enforced Norm to Organizational Norm
The next question is how the enforced norms enter into the organization. This means that we must understand how the safety managers at the construction site who interact directly with the regulatory inspectors have experienced these inspections, what they learn from the inspections, and how they have responded to them (cf. Mascini and Wijk
2009
).
Our study has shown that safety managers develop their own sense of the applicable legal rules. Safety managers all have to undergo training in safety rules as part of the qualification certification process, so they do learn about relevant national safety laws. Managers have translated this knowledge into posters and billboards that summarize the core rules and these are posted in their offices.
Safety managers are therefore aware of the applicable legal standards that safety inspectors are supposed to inspect. Safety managers also know that regulatory inspectors cannot check all 189 items listed in the 19 tables of this standard. As one manager explained after stating that inspecting all items was impossible: "There are only two or three inspectors for each inspection. Therefore, all they can do is conduct some routine checks and discuss what they then get to observe" (Int. M-III-HAN). Another manager explained, "(Inspectors) check documents and records about the construction project. It sounds complex but document review is just to see whether we have these files. Inspectors normally do not check actual contents" (Int. M-I-YE).
Overall, managers did not think inspections were very thorough or covered all the areas of the law they should cover. Moreover, all of the managers we interviewed indicated that the consequences of being found in violation were very minor. They all indicated that inspectors did not impose fines when they found normal violations, but only when there were major accidents. Of course this is not surprising, given what we know about how weakly the law is enforced.
Through these experiences the safety managers learned that there was a broad body of law that applied to them, of which only a fraction gets inspected and which is largely left unenforced. Even when enforcement agents do issue a formal warning or notice—to rectify a particular violation, for instance—there is often no serious follow-up. As one manager stated, "Even though they issued a (rectification) notice, they just meant to give a formal reminder. We of course will make the rectification. But to tell the truth, inspectors won't come back for a re-examination" (Int. M-I-ZHAO). What managers learned was not just that only part of the law got activated through inspections and there was no stringent enforcement, but that even when agents did issue warnings they were not committed and did not follow through.
Managers developed their own views of the governmental inspectors. They indicated that inspectors knew as well as they themselves did that full compliance and safety was impossible and that they would not seek to enforce the law to achieve this unrealistic goal. As one manager explained, "Honestly, there is no construction project without any safety problems. Anyone can say something about these problems. However, it is impractical to demand 100% perfect safety at construction sites. Inspectors of course know the reality and thus they inspect without strong action)" (Int. M-III-CHEN). Managers also thought that inspectors might know full well what violations occurred but simply did not act, as this would mean shutting down all local construction. As one manager explained, "The local government tends to keep a balance. If it strictly implements legal criteria, most construction projects might be disqualified. Could the local government risk shutting down the whole construction sector? The government will try to balance continuing construction with controlling risks. And this automatically results in discounting safety regulation" (Int. M-I-HUANG). Managers also learned that, to continue receiving lenient regulatory treatment, all they needed to do was maintain good communication with the inspectors. As one manager observed, "The inspectors will not cause any serious trouble unless you are a trouble maker"(Int. M-I-ZHAO).
Despite the lack of strong inspections and any likelihood of strong sanctions, managers would go out of their way to try to hide violations from inspectors. Rather than being compliant, managers would try to make their sites "look compliant." What happened during inspections reminded us very much of what Garry Gray described as
Potemkin Villages
, where the factory managers he studied would create enacted forms of safe production only while inspections were on site (Gray and Silbey
2012
). At the sites we studied, we observed similar practices. At one site, safety managers organized an internal enforcement campaign to enhance safety, by penalizing five workers, for instance, each for 1000 RMB, for not wearing their safety helmets. There was suddenly strict internal enforcement of relevant safety norms. This was all, as we learned, in preparation for a governmental inspection. As soon as that inspection was over, matters returned to their normal non-compliant and unsafe state of affairs (Case I-16). A safety manager at another site explained how they would address an impeding inspection as follows: "If our project is selected, we all know there are lots of practical problems on the construction site. Anyway, what we can currently do is to make full use of the last two days: on the one hand to supply necessary documents about the project; on the other hand to carefully check safety issues throughout the project." (Int. M-III-HAN). After which he explained how they should temporarily stop operating equipment that was not licensed and warned that they should ensure a good overall impression: "If inspectors find aspects looking unpleasant they will check for further details. As we all know, no construction project can stand a detailed inspection." He concluded that, just for this inspection, they must clean up, even if it came at a cost: "For this special period it doesn't matter that construction progress slows down. We have to make a good preparation for the inspection." (Int. M-III-HAN). Indeed, after a couple of days of hard work to create the right impression during the inspection, the site returned to normal operations as if nothing had happened (Case III-21). In the worst case we observed, the construction site—facing a small-scale enforcement campaign (due to a signal case: an injury after a tower crane accident at a local construction site)—spent an entire harrowing week filling 25 empty boxes that should have contained their safety filing records, with thousands of safety training documents, equipment safety records, internal safety inspection documentation, and operator safety certificates complete with backdated signatures. Following the inspection, no further updates of these files was done (Case II-19).
Managers would also construct fabricated compliance by leaving a trace of their internal inspection work during normal daily processes. They would do so by formally recording their inspection work to prove that it had been done, rather than actually effectively checking and remedying for safety. When one manager checked a compressor machine, he only made a record of basic production information. "In case safety inspectors come to check whether we have done proper internal supervision for checking (safety compliance), I need to make a file of evidence." Yet, he never actually checked whether the machines worked well (Case I-07).
What is interesting here is that despite the lack of thorough inspections or strict enforcement, safety managers did go through much effort and cost to seem to be in compliance during inspections. What this shows is that despite the small risks at play, they were still afraid. This indicates the highly risk adverse nature of the safety managers, although one that is highly responsive to particular inspections and not one that leads to actual deterrence that improves everyday compliance.
Overall, what we see here is a remarkable convergence between the enforced norms and the managerial norms. We see that both inspectors and safety managers do not think the law can be fully inspected or enforced. Both see the practical troubles of inspecting fully, as well as the risks of strong enforcement. Yet both are also risk adverse—albeit for different risks—with the inspectors fearing political risks as well as the risk of losing authority and good relationships with the managers, and the managers fearing the small risk that inspections would unearth big violations and result in stronger enforcement. Yet their reactions to these risks are similar: they both try and show that they do their job and enforce safety standards, yet they never really do so to create a truly more compliant organization with better safety.
The norms of weak enforcement coalesce with the safety management norms to foster a situation where violation and deviancy is normal and accepted, and where, at most, it must be concealed or shown to have been addressed temporarily should there be extra attention. The law therefore faces not one but two semi-autonomous social fields that have developed norms that obstruct its functioning to improve safety behavior in construction enterprises.
Process III: From Organizational to Sub-organizational Norm
Our next analysis looks at the functioning within the organization and how organizational norms are transmitted from the safety managers downwards to the line managers who oversee the day-to-day construction work. Before we begin this analysis, we must realize the complexity of the organizations at play in these three construction projects. These projects are highly fragmented organizations, where the construction work is done by workers who work for sub-contractors who are not directly managed and controlled by the company; these workers are paid and directly managed by their headmen, and thus are not directly dependent on or loyal to the overall management of the construction company. What results is a patchwork of small highly independent units that carry out the work for the construction company. As a manger remarked ironically, "We were even unable to tell the exact number of teams actually working on this construction site" (Int. M-II- LI), Consequently, there are multi-hierarchies within a construction project, and its internal structure is fragmented with a separation between the construction company management layer and the operational layer; within the operations, there is further fragmentation between the different worker teams, as well as other flexible employees.
In this setting, the transmission of organizational norms is highly challenging. Construction company managers simply do not have any direct authority over the operational managers and headmen. The result is that the organizational norms come to compete with the operational norms of the sub-contractors and their headmen (Fig.
2
).
×
Headmen are crucial here, as they directly oversee the workers and have a close relationship with them. As one company manager explained, "Some (workers) might be obedient, but you have nothing to do with them actually. Thus, I normally go directly to contact the headmen" (Int. M-III-ZHAO). Headmen are thus crucial in compliance and the transmission of safety norms into the organization and to the workers who must ultimately comply with them. In practice, headmen operate with a high level of independence from company safety managers, as they work for sub-contracts and not directly for the company. Consequently, headmen can resist or ignore the decisions of the project manager. For instance, the headman of the steel construction work team explained, "We contracted the steel work of this building. We construct generally according to our schedule. Of course we will coordinate with the project manager. But if sometimes we disagree with each other, I will carry out my decision" (Int. M-I-MA). Headmen can also resist safety management through sabotage. One company manager stated, "If I fined the headman of the steel bar fixer for 500 Yuan, in return, they might quietly waste building material for 5,000 Yuan during the work" (Int. M-III-HAN).
In theory, the company safety managers could try overcome resistance and sabotage by the headmen by turning to the subcontractors that have hired them. In practice, however, this is easier said than done. On the one hand, there is a co-dependent relationship between the subcontractor and company, in which the subcontractor has more autonomy than if they were just normal company employees. This is especially so because the subcontractor prepays the brunt of the construction material and personnel costs. On the other hand, the construction process is coordinated by middle managers, who lack authority and control over the sub-contactor. What results is a form of "situated management": some subcontractors may be cooperative and respect the authority of the middle-level manager, while others may not. For instance, in one case (Case III-04), the first author witnessed how the company managers failed to collect fines they had issued against a sub-contractor because their staff simply denied the violations at first and then, when presented with evidence, said they could not sign the ticket until their chief manager came back. However, the chief manager did not show up at all that day. A manager in Project I also complained about similar practices, "Of course I have power of fine on paper, but how can a fine actually be implemented when the construction funds were even prepaid by those subcontractors or work teams? Even if I really made a fine, the subcontractors could go and negotiate with the boss, then the boss might withdraw the decision. Then who will take you seriously? (Int. M-I-FAN)." Subcontractors can thus resist company management control, undermining the successful transmission of norms from safety managers to operational managers.
The fragmentation of work amongst different work teams also makes successful transmission of norms and safety management very challenging. In project III, the project managers had to coordinate different labor teams at routine internal meetings. At the beginning, the headman of the plumbers' and electricians' team pointed out a safety hazard: the wire pipelines that they had put along the floor were destroyed by other working groups and electric wires were laid bare, which became a potential hazard. Other headmen, however, denied involvement with this matter. Later, the four headmen blamed each other, claiming their work was interrupted by other working groups. Ultimately, the project manager had to solve the problem (Case III-17).
The fragmented internal structure of the construction projects therefore undermines successful transmission of norms into the organization and hampers compliance management. There are several broader insights about how compliance is interrupted and obstructed within these organizational processes. The first is that, with the fragmentation of organizational authority, there exists a kaleidoscope of autonomous actors with their own interests, so the daily construction operation has become riddled with bargaining about compliance and non-compliance. Each of the sub-organizational units and actors have their own norms that come to resist or shape the safety norms that have developed into organizational norms through processes I and III. These sub-organizational norms exist as a multitude of "semi-autonomous social fields" (Falk Moore
1973
) that can thwart or alter the company safety norms that seek entry into the sub-organizational operational units.
A second insight is that, with fragmentation and competing sub-organizational interests, compliance becomes about formalistic management and blame shifting. Company safety managers knew full well that they would fail to achieve compliance, because they lacked the authority and power to overcome the organizational fragmentation and reach the workers whose behavior is at the core of compliance. Rather than ensure real behavioral change and reduction of risk, company safety managers focused on creating a paper trail of checks and verifications through meetings and self-examination reporting that would summarize existing problems and notices for rectifications, but without following these up with further on-site checks to verify whether the problems were resolved or the situation had improved. They paid more attention to whether the file was filled out and signed completely. If the problems remained, a new file could be produced next time. All in all, procedural control created an impressive "paper trail" system and a practice that, in the end, had no real influence on behavior. The idea was to make sure that safety managers could not be blamed. As one manager explained, "Even though we issue a fine, the work team may not seriously care about it. Then what could we do? We just followed the managerial rules to issue a fine. If an inspected actor doesn't want to change, it becomes his own business. But the fine itself can prove that we have fulfilled our duties and we have used up the available measures. Even if the top managers found that we failed to resolve the problem, at least, they can see the efforts that we have put in" (Int. M-III- XIAO). Organizational mangers issued fines to prove they had fulfilled their duties, not to actually reduce risk and enhance compliance. This echoes a classic argument holding that a bureaucratic system may result in situations where actors (such as the inner inspectors here) just seek to tick boxes (i.e. issue a fine) to relieve themselves from responsibility (see e.g. Crozier 1964). By doing so, they seemed to be managing their own risks and shifting blame and liabilities, regardless of whether it led to the reduction of risks or improving the situation.
The most worrying result of the organizational transmission processes and the challenges of fragmentation was that it resulted in a normalization of deviance (cf. Vaughan
1989
,
1997
). The fragmentation of the construction projects created a space in which minor violations were accepted and normalized. As company managers faced subcontractors and headmen that would ignore, resist, or renegotiate their efforts at regulating safety, safety norms that had not been well established to start with could never develop further. The result was a constant erosion of safety norms as well as a continuous flow of norm-violating practices the managers would confront but not be able to act against. As a result, this also undermined the way company safety managers saw safety norms and compliance as they came to see prevalent illegal operation practices as "normal." As one project manager explained, 'There actually exist some flexible scales for discussing safety. If legal standards were fully implemented, no construction project could keep running. There are some gaps between theory and practice. It is, hence, normal that errors (i.e. illegal operations) exist in practice. The main difference lies in the amount of errors" (Int. M-II–LIU). In other words, illegal or unsafe practice—provided that it does not go beyond a certain extent—is acceptable and even perceived as reasonable in practice. Another manager, in Case III, also confirmed this opinion, "There exists a certain scale. Any violation outside of this scale, of course, cannot be accepted. However, people normally won't go beyond this scale as nobody hopes that something goes wrong" (Int. M-III-CHEN). However, in these interpretations, nobody could clearly explain what the so-called flexible or acceptable scale was.
Process IV: Individual Behavioral Response to Legal, Enforced, and Organizational Norms
The final part of this paper looks at how the legal and organizational norms reach the workers and affect their behavior. To study this, as we outlined in the methods section, we observed and then interviewed 183 workers across the three construction sites. This allowed us to understand their compliance behavior in practice, in relation to the three legal norms as explained in the methods section, and most importantly, it also allowed us to understand what shaped compliance and non-compliance.
1
In our sample we observed 152 workers to act in compliance with relevant safety standards and 31 in violation.
At this most operational grassroots level, we found hardly any trace of knowledge of state law. Out of the 152 compliers interviewed, only 14 workers confirmed the existence of the three norms studied here, but even these 14 workers could not identify whether those rules originated from state law or the company safety rules. The other 138 workers interviewed did not identify the three norms as either legal or company safety rules, but instead as a form of operational habit amongst workers. The 31 workers observed to have been breaking one of these three norms, all fell within the category of workers who did not see these norms as legal or managerial safety rules, and instead indicated that what they were doing was a personal choice, and not something in relation to an external norm. When asked, "who will come to inspect the work?" the workers answered "manager," "boss," or "don't know," and nobody ever mentioned "the state regulator." This is not surprising, as we have already seen that state regulators had no direct contact with workers, nor did the company safety managers, who had to work through the sub-contractors and headmen who, as we saw, resisted their interference and did little to transmit what little knowledge of state law had been transmitted to them.
In short, this indicates that the enforced legal norms never reached the individuals. Theoretically this is not too surprising, as limited legal knowledge is highly prevalent, as studies about workers' knowledge of labor rights or ordinary citizens of basic criminal law have found a similar large knowledge deficit (Kim
1999
; Darley, Carlsmith, and Robinson
2001
; Kim
1999
).
The majority of workers were, however, still in compliance. Somehow, even without detailed knowledge of worker safety rules and regulations, their behavior had become compliant. To understand what influenced their compliance behavior, we asked two types of questions in the interviews. First we asked about their perceptions of the key potential sources of influence, including deterrence from state authorities, the behavior of others, and their own morals. We then asked an open question requesting them to explain their own worker safety behavior in relation to the three norms we studied.
From this data we learned two things. First of all, we learned that workers did see a risk of being detected by company safety managers (overall about 65%), but these workers did not think there was a high chance that, once caught, they would be punished (overall about 14%; see Table
2
below). We also found that non-compliant workers thought there was a high chance they might get caught, and more so than compliant actors (74% compared to 63%), far fewer non-compliant workers saw a high chance of being punished (9.7% compared to 14.5%). The higher detection probability scores of workers violating the norms may well be explained by the fact that they were interviewed just after they had broken these norms. This makes these findings even more stark, because they still reported they did not think that there was a chance that they would receive a sanction for doing so.
Table 2
Association between workers' perceived deterrence and compliance behavior
Perceived detection probability

Perceived sanction probability

Positive

Negative

Don't know

Total

Positive

Negative

Don't know

Total

Compliant Respondent

95

29

28

152

22

39

91

152

62.5%

19.1%

18.4%

100%

14.5%

25.7%

59.8%

100%

Non-compliant Respondent

23

6

2

31

3

12

16

31

74.2%

19.4%

6.5%

100%

9.7%

38.7%

51.6%

100%

Total Interviewee

118

35

30

183

25

51

107

183

64.5%

19.1%

16.4%

100%

13.6%

27.9%

58.5%

100%
A large group (58.5%, n = 107) of interviewees were vague about what would happen should a violating behavior be detected. Some workers replied that they had no idea about whether or how the company safety managers would take action, and some reported that they did not know whether sanctions existed.
This lack of knowledge about sanctions is not too surprising because the workers, as we just saw, had no contact with the state regulators and very limited contact with the company safety managers, who communicated mostly with the subcontractors or headmen. Theoretically, these findings also echo earlier work done on regulatory deterrence perceptions that found very limited knowledge among regulated actors of actual sanctions (Thornton, Gunningham, and Kagan
2005
).
With so few workers seeing a high chance of being punished, the question remains why so many have complied with the three norms studied. To analyze this further, we also asked the workers about how they viewed the behavior of co-workers in relation to these three norms. We did so to see to what extent social norms were at play in their compliance behavior (Table
3
).
Table 3
Worker perceptions of co-workers' responses to norms and compliance behavior
How do co-workers respond to these norms?

Others will obey

Someone will violate

Don't know

Total

NO

%

NO

%

NO

%

NO

%

Compliant Respondent

49

32.2%

73

48.1%

30

19.7

152

100%

Non-compliant

Respondent

2

6.5%

16

51.6%

13

41.9%

31

100%

Total Interviewee

51

27.9%

89

48.6%

43

23.5%

183

100%
Overall we see that, of all workers, only about 28% thought that most others would obey the law. We do clearly see a difference between compliant and non-compliant respondents, with the latter having far fewer (only about 7%) who thought that other workers were in compliance. The two groups are highly similar in reporting whether someone will break these three norms, with about 48% of compliant respondents and 52% of non-compliant respondents indicating that they would do so. As such, we see that the perception of a negative descriptive social norm (the practices of co-workers that break the law)—which existing psychological studies have found to be a key driver of rule breaking (Cialdini
2003
,
2007
; Cialdini et al.
2006
; Cialdini and Goldstein
2004
; Keizer, Lindenberg, and Steg
2008
,
2011
)—is evenly spread amongst compliers and non-compliers, and half of the compliers do see that violation is normal.
Thus, we still do not have a clear insight into why so many workers obey the law. They do not know either legal or company safety rules. They do not think it is likely they will be punished. Half of them think it is quite normal for someone to violate these norms. To better understand why these workers still complied, we must turn to the answers the workers gave when we posed open questions about how they used safety gear. What we find from these answers is that the workers have their own norms about safety that do not arise out of state legal norms or fear of punishment, but rather come out of their direct experience in every day work and what they think are the costs and benefits of safety gear.
We saw, for instance, that in the group of compliant workers, nearly all (86.2%, n = 131) compliers indicated the benefits of properly using safety protection. One example is how workers talk about wearing helmets: "It helps to protect the head. With our job it is easy to get hurt. Look, there are many scratches on my helmet." "It can prevent falling objects, you need to take good care of yourself." "It's terrible even just a little stone falling down from above." "It's for your own safety, and also for the sake of all (family)." "If you wear it, you will feel relieved when working under the shelf or rebar" (Int. W-A04, W-A07, W-A16, W-A29, W-A41, W-B24, W-B35, W-C28, W-C39, W-C47, W-C52). Some workers would weigh the troubles and the benefits of helmets: "To be honest, wearing a helmet is sweaty. But you have no choice as the helmet still provides protection" (Int. W-C35). Similarly, workers explained why they used safety ropes: "When working in a high place, it is protection to wear a rope in case a high wind is coming, or you fall down accidentally" (Int. W-C35). They also explained their compliance with norms mandating safety procedures when using electricity: "If you just casually take electricity, who can guarantee that you won't get an electric shock?" (Int. W-A20). Within the group of compliers, using the proper safety gear and following safety procedures was not something that was externally directed by the law or company management, but was rather just in line with their own direct interest. There was thus naturally a good basis for a high level of voluntary compliance, where external incentives are not needed.
Not surprisingly, we found that non-compliant workers stressed the costs and trouble of using safety gear or following safety procedures. For instance, workers who did no wear a safety rope explained, "The requirement does not always fit very day practice. If I'm moving up and down, it's necessary to wear a rope; whereas if my work needs to move horizontally on a work platform, wearing a rope is inconvenient. How could it be possible that I have to keep on untying the rope and fixing to a new place all the time when working?" (Int. W-A58, W-A61, W-B12).
Non-compliant workers also described the temporary troubles that kept them from properly using safety gear: "It's just very hot. There is so much sweat in the helmet. So I just take it off for a while" (Int. W-A03, W-B22, W-B25). "Sometimes people just take it off for a moment when it's sweaty. It's normal. It doesn't mean he wants to violate" (Int. W-C12). They tended to define the current violation as temporary and thus innocuous. Some workers also indicated that following safety protocols did not offer any benefits. As one worker explained, "Connecting electricity is very simple. I can do it by myself. Why should I wait for the electrician?" (Int. W-A62, W-C39). In the group of non-compliers, practical inconvenience and lack of perceived benefits for compliance were the direct standards that guided their behavior, rather than external incentives through either the state or company regulation.
At the most operational grassroots level of the organizations we studied, we found that, ultimately, behavior arose out of the individual norms of the workers, practical norms about what they saw as safe and unsafe and what they saw as convenient or troublesome. Compliance in the situation we have studied here, with its obstructed transmission from legal norms to enforced legal norms, from enforced legal norms to organizational norms, and from organizational norms to sub-organizational norms, ultimately was not transmitted into the behavioral norms of the workers. Rather, their norms operated inductively, with the workers learning from everyday practice, learning what is safe and what is not, and what is convenient and what not. Compliance, in the context of the very weak and fragmented governmental and company self-regulation, was ultimately an insulated grassroots process, on which the law and its enforcement or compliance management had little to no impact.
Conclusion
A traditional view of corporate compliance sees it as a process of legal rules entering into corporate organizations and ultimately shaping the individual behavior of corporate managers and workers. This paper has sought to understand the processes through which legal rules enter into such organizations and shape individual behavior. It offers a new qualitative operationalization of how such compliance occurs through four processes (legal to enforced norm, enforced to organizational norm, organizational to sub-organizational norm, and individual responses) at three frontlines (regulatory, managerial, and individual). The paper has highlighted how this framework can be used by conducting a series of multi-sited participant observations of all four processes at all three levels.
The second empirical finding is that compliance can still occur when legal and organizational rules do not reach individuals in organizations. Even when compliance is interrupted at each frontline, as was the case in our study, individual behavior largely came to align with the rules of the law. In this case we found that this occurred because the personal norms of the workers happened to align with those of the law.
The present research shows that in the cases studied compliance was not a linear process where law gets to shape business conduct in a straight process from legal rules to enforced norms, to organizational norms to behavior. In our study, compliance comprised of the agency of many different actors both law enforcement officials, business compliance managers, line managers and individual employees. They did not act in a chronological, systematic and ordered way. Rather as we saw in this case employees may well decide to comply for their own reasons and not even knowing that in doing so they are following the law, even when all other actors for their own reasons have never successfully transmitted the legal rules into the organization.
All of this points to a research agenda where other studies adopt a similar comprehensive frontline approach to study the transmission and reception of regulatory law from regulator to organization and within the organization to individual behavior.
Compliance with Ethical Standards
Conflict of interest
Benjamin van Rooij has received research grants from the Netherlands Scientific Organization. There are no conflicts of interest between these grants and the study submitted here.
Open Access
This article is licensed under a Creative Commons Attribution 4.0 International License, which permits use, sharing, adaptation, distribution and reproduction in any medium or format, as long as you give appropriate credit to the original author(s) and the source, provide a link to the Creative Commons licence, and indicate if changes were made. The images or other third party material in this article are included in the article's Creative Commons licence, unless indicated otherwise in a credit line to the material. If material is not included in the article's Creative Commons licence and your intended use is not permitted by statutory regulation or exceeds the permitted use, you will need to obtain permission directly from the copyright holder. To view a copy of this licence, visit
http://​creativecommons.​org/​licenses/​by/​4.​0/​
.
Publisher's Note
Springer Nature remains neutral with regard to jurisdictional claims in published maps and institutional affiliations.