01-11-2020 | In the Spotlight | Issue 11/2020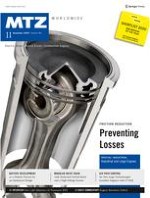 Less Complexity Through Electrification?
Journal:
Author:

Gernot Goppelt
It is a widely held view that the electrification of vehicles will lead to less complexity and, consequently, less value creation. Upon closer examination, however, what one sees is an open field of new tasks, not only in the powertrain. How much more or less complexity are we in for? ...