01-12-2020 | Research | Issue 1/2020 Open Access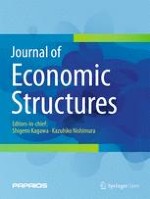 Linking earned income, psychological capital and social grant dependency: empirical evidence from rural KwaZulu-Natal (South Africa) and implications for policy
Journal:
Authors:

U. Chipfupa, E. Wale
Important notes
Supplementary information
Publisher's Note
Springer Nature remains neutral with regard to jurisdictional claims in published maps and institutional affiliations.
1

Introduction

This study seeks to understand what affects smallholders' motivation to work and earn their livelihoods. In so doing, it assesses the relationship between the proportion of earned income in smallholder rural households, psychological capital and social grant dependency. Using data from four irrigation farming communities in KwaZulu-Natal, South Africa, the study first establishes the proportion of earned and unearned income amongst different smallholder farmer typologies. The typologies are constructed based on the level of PsyCap endowment amongst the farmers. An empirical model is then employed to explain the determinants of the level of earned income available in a rural household. Given the results, a question is asked whether there is motivation for rural households to put more effort into securing their livelihoods, i.e., in committing both resources and time to farming. In the end, the paper discusses the conditions under which rural development policies would improve the livelihood outcomes of rural communities.
2

Conceptual framework

The study is based on the integration of three concepts, i.e., the Extended Cognitive Model of Motivation (Heckhausen and Rheinberg

1980

), the Sustainable Livelihoods Framework (SLF) (DFID

1999

; De Satge

2002

) and positive psychology (Luthans et al.

2004

). Figure

1

presents an illustration of this relationship. Motivation is defined as the "activating orientation of current life pursuits towards a positively evaluated goal state" (Rheinberg

2004

). It involves people committing resources to achieve the desired outcome. Smallholder motivation to invest and exert effort in farming is mainly associated with the need to maintain food self-sufficiency and earn income. Ultimately, this contributes to a sustainable livelihood, i.e., improvement in welfare and reduction in poverty. Their action is in the form of different livelihood strategies such as farming (crop and livestock), off-farm employment, arts and crafts, and small business operation, amongst others, taken to achieve the desired outcome (De Satge

2002

).
×
Motivation is affected by both personal and situational factors (Rheinberg
1989
). Personal factors are livelihood assets and endowments that a household possesses. According to the SLF, these include the tangible assets (financial, physical and natural assets) and personal endowments (human, social and psychological assets) (De Satge
2002
; Chipfupa and Wale
2018b
). PsyCap is included amongst these assets to represent the farmers' level of confidence, optimism, resilience and hope. The situational factors include the institutions, processes, policies and the vulnerability context within which the farmers operate (De Satge
2002
). They present opportunities and incentives that motivate smallholders to act.
According to the Extended Cognitive Model of Motivation, people's motivation, i.e., their propensity to act, significantly depends on their expectancies and the available incentives (Heckhausen and Rheinberg
1980
). The situation–outcome expectancy (S_O Expectancy) shows the subjective beliefs of individuals regarding the possibility of them obtaining a given outcome without putting any effort (Heckhausen and Heckhausen
1991
). If smallholders believe that a minimum acceptable living can be achieved without their effort, then their incentive to act is reduced. The reverse is true for the action–outcome expectancy (A_O Expectancy). If smallholder farmers believe that their actions will result in a particular desirable outcome, their incentive to act is increased. This drives them to put more effort in activities that will earn them an income and improve their welfare. Through the feedback loop, these outcomes and consequences
1
will, in turn, affect the personal and situational factors of each smallholder. Understanding this interaction between motivation, resources and action is important to finding solutions for enhancing the effectiveness of agricultural policies.
4

Results
4.1

PsyCap-based farmer typologies

Principal component analysis followed by K-Means clustering showed that smallholder irrigation farmers could be classified into three farmer typologies based on their PsyCap. The data were appropriate for PCA. The KMO measure of sampling adequacy was 0.82 and the Bartlett's test of Sphericity was significant at 1%. The results from PCA yielded four dimensions of PsyCap, i.e., endowment with positive PsyCap, risk-taking and limited interest in farming, long-term focused and adventurous, and self-reliant and resilient. The application of K-Means clustering to the four factors resulted in three clusters with final cluster centres shown in Fig.

2

. The PCA results and the K-Means clustering ANOVA table are contained in Additional file

1

.
×
Cluster 1 (40.2%) represents smallholder farmers who, though having a limited interest in farming as a source of livelihood, are not afraid to take calculated risk. Cluster 2 (32.5%) represents smallholders who are self-reliant and resilient. Their ability to cope with shocks such as drought is high. Cluster 3 (27.3%) represents farmers who are endowed with positive PsyCap and are long-term thinkers. Such farmers are confident, optimistic and hopeful, and believe in their abilities. These results are similar to several studies which have shown the existence of different farmer typologies amongst smallholder farmers, an indication of their heterogeneity (Bigodeza et al.
2009
; Goswami et al.
2014
).
4.2

Socio-economic characteristics
4.2.1

Household income dynamics

Most of the smallholder household income is unearned, i.e., it is received from social grant support and remittances (Fig.

3

). Social grants are a government programme designed to help the most vulnerable members of the society (see Table

2

). The South African government considers social grants as targeted. However, social grant incomes benefit the non-targeted household members as household income is often shared amongst the members. Social grant support constitutes approximately 62% share of the total household income compared to farming which contributes 23% (crop and livestock). About 82% of the sampled households are receiving social grant support. Together with remittances, they make just over two-thirds of the smallholder annual income.
Table 2
Monthly values of social grant support.
Source: National Treasury (
2019
)
| Type of grant | Value (ZAR) |
| --- | --- |
| Old age | 1780 |
| Old age, over 75 years | 1800 |
| War veterans | 1800 |
| Disability | 1780 |
| Foster care | 1000 |
| Care dependency | 1780 |
| Child support | 425 |
| Grant in aid | 410 |
×
The mean annual income estimated for the sampled households is ZAR30,417, of which only ZAR9347 is earned from various household on-farm and off-farm income-generating activities (Table
3
). Smallholder households classified as 'self-reliant and resilient' earn a higher proportion of their income compared to the other farmer typologies. Those classified as being 'endowed with positive PsyCap' have a higher average unearned income per year. The amount of unearned income per household depends on the type of grant support received and the number of household members receiving the support (see further discussion referring to Table
4
). These results are in line with the KwaZulu-Natal provincial statistics on social grant support. Statistics South Africa (
2018
) reports that the province had 36.4% of its population and 49.5% households receiving social grants compared to the national averages of 30.8% and 43.8%, respectively. The report further shows that unearned income (social grants and remittances) is the main source of livelihoods for 34.5% households in the province. This shows the level of dependency on unearned income amongst rural households in the province.
Table 3
Mean household income estimates for different farmer typologies.
Source: Survey Data, April 2017
Source of income

Farmer typologies

All

% of total income

Risk-taking and limited interest in farming

Self-reliant and resilient

PsyCap and future focused

Earned income (ZAR)

6648

(17,333)

13,249

(51,589)

8669

(19,271)

9347

(33,031)

0.187

31

Unearned income (ZAR)

19,395

(17,134)

19,810

(17,391)

25,037

(30,227)

21,070 (21,665)

0.055

69

Total income (ZAR)

26,043

(23,668)

33,058

(54,304)

33,707

(36,147)

30,417 (39,329)

0.148
Table 4
Characteristics of sampled households by proportion of earned income.
Source: Survey Data (April 2017)
0% < Y

E

 < 50% (

n

 = 196)

50% = < 

Y

E

 < 100% (

n

 = 71)

Total

Gender of household head (GENDER)

0.28

(0.45)

0.24

(0.43)

0.46

(0.50)

0.47

(0.50)

0.32

(0.47)

0.000

Level of education (EDUCAT) (years)

4.14

(4.12)

4.59

(4.59)

3.97

(4.25)

4.47

(5.04)

4.36

(4.49)

0.716

Experience in farming (EXPERIE) (years)

16.26

(13.46)

15.40

(12.42)

16.94

(12.63)

14.01 (10.28)

15.65

(12.42)

0.516

Dependency ratio (DEP_RT)

0.99

(1.12)

1.00

(1.08)

0.67

(0.63)

0.58

(1.09)

0.88

(1.05)

0.050

Years receiving social grant (SOCG_YRS)

8.40

(5.57)

9.45

(7.58)

8.90

(7.18)

0.00

(0.00)

7.67

(7.17)

0.000

Access to social grant (SOCG) (1—social grant and 0—otherwise)

0.94

(0.24)

0.96

(0.20)

0.90

(0.3)

0.00

(0.00)

0.80

(0.40)

0.000

Access to credit (CREDIT) (1—credit and 0—otherwise)

0.38

(0.49)

0.38

(0.49)

0.45

(0.50)

0.38

(0.49)

0.39

(0.49)

0.735

Membership to social groups (MEM_SOC) (1—member and 0—otherwise)

0.58

(0.50)

0.58

(0.50)

0.53

(0.50)

0.47

(0.50)

0.55

(0.50)

0.438

Scheme membership (MEM_SCH) (1—member and 0—otherwise)

0.48

(0.50)

0.42

(0.50)

0.41

(0.50)

0.44

(0.50)

0.44

(0.50)

0.722

Amount of land (LAND) (hectares)

1.07

(1.56)

1.35

(2.62)

2.93

(4.73)

1.28

(1.85)

1.52

(2.83)

0.000

Distance to the nearest town (MKT_DIST) (minutes)

40.13

(26.49)

40.95

(26.65)

33.11

(20.19)

36.13

(25.17)

38.77

(25.56)

0.113

Log of livestock value (LSTK_ASSETS)

3.28

(1.43)

3.29

(1.45)

3.54

(1.43)

3.42

(1.48)

3.35

(1.44)

0.580

Log of physical asset value (PHY_ASSETS)

3.53

(0.63)

3.55

(0.62)

3.60

(0.68)

3.55

(0.69)

3.55

(0.64)

0.902

Farmer typologies

Self-reliant & resilient (FT_CLU2)

0.21

(0.41)

0.36

(0.48)

0.42

(0.50)

0.34

(0.48)

0.33

(0.47)

0.011

PsyCap and future-focused (FT_CLU3)

0.29

(0.46)

0.26

(0.44)

0.23

(0.42)

0.31

(0.47)

0.27

(0.44)

0.672

Risk-taking and limited interest in farming (FT_CLU1)

0.50

(0.50)

0.38

(0.49)

0.35

(0.48)

0.35

(0.48)

0.40

(0.49)

0.091

Location (dummy)

Bululwane (LOC_BUL)

0.24

(0.43)

0.12

(0.32)

0.03

(0.17)

0.07

(0.26)

0.13

(0.33)

0.000

Tugela Ferry (LOC_TUG)

0.17

(0.37)

0.19

(0.40)

0.10

(0.30)

0.09

(0.29)

0.16

(0.36)

0.094

Ndumo-B (LOC_NDUM)

0.12

(0.33)

0.17

(0.38)

0.48

(0.50)

0.35

(0.48)

0.24

(0.43)

0.000

Makhathini (LOC_MAKH)

0.47

(0.50)

0.52

(0.50)

0.39

(0.49)

0.49

(0.50)

0.48

(0.50)

0.380
4.2.2

Household characterisation by level of earned income

Table

4

shows that the level of earned income in a household has a relationship with the gender of the household head, the dependency ratio, social grant support, land ownership, PsyCap and location. Male farmers have higher levels of earned income whilst households with more dependents rely more on unearned income compared to their counterparts. Though the relationship between the proportion of earned income and land ownership is not that clear, households earning none of their income have the lowest average land owned. Most households classified as 'self-reliant and resilient' earn at least 50% of their income whilst it seems the majority of those categorised as 'risk-taking and limited interest in farming' earn less than 50% of the same. Whilst most households in Bululwane and Tugela Ferry have a lower percentage of earned income, the opposite is true for those in Ndumo-B. This might be linked to the scale of their operations and the performance of their farming enterprises.
4.3

Regression results

The dependency ratio (DEP_RT) negatively and significantly affects the proportion of earned income. A 1% change in the dependency ratio decreases the proportion of earned income by 0.019. This result is contrary to expectations. It was expected that a higher economic burden to the household (dependency ratio) would motivate households to search for more opportunities to earn income in order to enhance their ability to provide for their families. However, there could be two explanations for this finding. The number of dependents (less than 15 and more than 60 years) in a rural household could be linked to the income received from social grant support. The more the dependents, the greater the chance that some of them receive social grant support. As discussed above, such unearned income sometimes acts as a disincentive to work. Second, more dependents restrict the mobility of the few productive members of a household. This also reduces their opportunities for earning income.
5

Conclusions and policy implications

Understanding the motivation that smallholders have for working and earning their livelihoods is critical in making agricultural policies work for the rural poor. The study demonstrates that weak investment in the human and social capital development impacts negatively on smallholders' PsyCap endowment, internal locus of control and hence their drive in exerting more effort, investing on the farm, and earning their livelihoods. Consequently, poverty of endowment in PsyCap will translate to minimal impact of rural development policies on the welfare of smallholder farming households. It is the opportune time for agricultural research and policy to recognise the value of PsyCap as a critical livelihood asset. Resources should be committed to improving this asset amongst smallholders. Valuable lessons can be learnt from the corporate sector, which has since invested in the asset to improve the performance of workers in the workplace.

The study challenges the blanket notion that social transfers, such as social grants, are good or bad for smallholder agriculture. Context is important when assessing the impacts of such programmes as their unintended effects can be detrimental. Our conclusion, although somewhat controversial given the motivation for such programmes, is that, at present social grants is inclined to making work less attractive in the rural communities in South Africa. Although some studies have shown that cash transfers reduce credit constraints and increase agricultural investment, for some communities, this effect is not large enough to nullify the negative impact on the motivation to work. Whilst recognising the value of the social grant programme in reducing poverty, there is a need to find mechanisms of improving its desirable impacts.

Water scarcity is a significant challenge in smallholder farming, and irrigation is meant to address that challenge. Hence, promoting small-scale irrigation will enable smallholders to work and earn their livelihoods. There is a need to increase capacity utilisation of existing schemes, implement irrigation expansion plans, and identify areas for establishing new schemes. The findings also show that cultural and social norms continue to place women in a position where they are unable to engage in both off-farm and on-farm economic activities. This affects the propensity of women-headed households to work and earn income. Thus, there is a need to continue promoting strategies for women economic empowerment, including their agency. Investment and improvement in existing infrastructure (such as roads, electricity, childcare facilities and health centres) will increase women's employment opportunities outside of their homes.

Future studies can further this research through an intertemporal study meant to quantify both the negative and positive impacts of social transfers on agricultural investment, land utilisation, smallholder labour productivity and market participation.
Supplementary information
Acknowledgements
The authors would like to thank the Water Research Commission for funding this study which was undertaken as part of a project titled
'
Water use productivity associated with appropriate entrepreneurial development paths in the transition from homestead food gardening to smallholder irrigation crop farming in KwaZulu-Natal Province'. The project final report is available at
http://​www.​wrc.​org.​za.​as
'WRC Report No. 2278/1/18'. Special mention goes to the enumerators who worked hard during the data collection.
Competing interests
There are no potential competing interests in relation to the work presented in this paper.
Open Access
This article is licensed under a Creative Commons Attribution 4.0 International License, which permits use, sharing, adaptation, distribution and reproduction in any medium or format, as long as you give appropriate credit to the original author(s) and the source, provide a link to the Creative Commons licence, and indicate if changes were made. The images or other third party material in this article are included in the article's Creative Commons licence, unless indicated otherwise in a credit line to the material. If material is not included in the article's Creative Commons licence and your intended use is not permitted by statutory regulation or exceeds the permitted use, you will need to obtain permission directly from the copyright holder. To view a copy of this licence, visit
http://​creativecommons.​org/​licenses/​by/​4.​0/​
.
Publisher's Note
Springer Nature remains neutral with regard to jurisdictional claims in published maps and institutional affiliations.
Footnotes
1
Consequences are higher level outcomes resulting from an action outcome.