15-04-2021 | OPTOPHYSICAL MEASUREMENTS | Issue 12/2021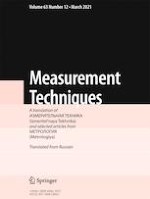 Machine Learning In Problems Involved In Processing Satellite Images
Journal:
Authors:

L. P. Bass, Yu. A. Plastinin, I. Yu. Skryabysheva
Important notes
Translated from Metrologiya, No. 4, pp. 15–37, October–December, 2020.
The use of a machine (computer) vision system for remove probing of the Earth is considered. A survey of software and hardware methods used in computer vision systems in the processing of satellite images is presented. Methods of processing data with the use of a trained neural network are described. Examples of algorithmic processing of satellite images by means of artificial convolutional neural networks are presented. Methods of increasing the precision of recognition of satellite images are determined. Practical applications of convolutional neural networks onboard microsatellites used for remote probing of the Earth are presented.