2015 | OriginalPaper | Chapter
2. Manage S.M.A.R.T.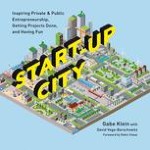 Read first chapter
Author: Gabe Klein
Publisher: Island Press/Center for Resource Economics
Abstract
In my twenties, when I was a manager at Bikes USA, one of the nation's largest bike retailers, I had a great mentor named Casey Willson. Casey was vice president for human resources and, by all accounts, he was a fascinating character. He had an MBA and had worked in the Republican Party while teaching business classes in the early 1980s. But he was also a daily tai chi practitioner who had lived in Asia and rode his bike everyday to our offices in Alexandria from his condo in Washington, D.C.