2015 | OriginalPaper | Chapter
Managing Complexity and Resilient Performance in Experiments on the International Space Station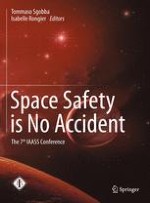 Read first chapter
Authors: Mona Schiefloe, Per Morten Schiefloe, Atle William Heskestad
Publisher: Springer International Publishing
Abstract
Planning, integration and execution of space experiments are dependent on a complex division of tasks and responsibilities. Interfaces and coordination issues are explored according to four sets of dependencies (resource, sequential, simultaneity and task) and two main strategies for coordination (constitutive and concurrent). Managing complexity and resilience are considered.
Resilience is defined as the intrinsic ability of a system to adjust its function prior to, during, or following changes and disturbances, so that it can sustain required operations under both expected and unexpected conditions.
To minimalize the occurrence of loss of science, the management of preconditions for resilient performance is as crucial as the scientific issues in microgravity experiments on the International Space Station.
Successful experiments depend on the integration of such knowledge in complex environments.