27-02-2019 | Focus | Issue 8/2019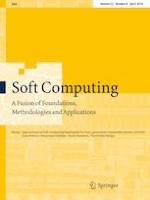 Medical big data analysis: preserving security and privacy with hybrid cloud technology
Journal:
Authors:

E. Shanmugapriya, R. Kavitha
Important notes
Communicated by P. Pandian.
Publisher's Note
Springer Nature remains neutral with regard to jurisdictional claims in published maps and institutional affiliations.
Abstract
Globally, a big data analytics is a significant technology which is employed in various business areas including welfare medical field. The ultimate objective of proposed work has been given a secure healthcare private data in the cloud by using fog computing technology. Additionally, a tri-party one-round authenticated key-agreement protocol can be modeled based on bilinear pairing cryptography that can generate a session key among participants and communicate securely. Finally, private healthcare data are accessed and stored securely via implementation process of using decoy technique. In decoy files, when an attacker is detected accessing the system data, proposed method offers, decoy files are retrieved from starting to ensure data security. Moreover, furnishing double security by encrypting the original file when attacker recognizes attacker and him/her dealing with decoy gallery; they must figure out how to decode original gallery data. Hence, it is able to provide and ensures that patients MBD are 100% secure and shortens the process. There is no need to afraid about if the user is an attacker, since it provides decoy big data gallery to any user while keeping original data hidden, only made available to a legitimate authenticated user by successful verification.