05-02-2020 | Issue 4/2020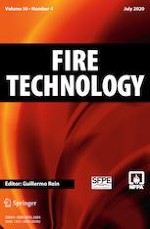 Mesoscale Simulation on the Effect of Elevated Temperature on Dynamic Compressive Behavior of Steel Fiber Reinforced Concrete
Journal:
Authors:

Liu Jin, Huimin Hao, Renbo Zhang, Xiuli Du
Important notes
Publisher's Note
Springer Nature remains neutral with regard to jurisdictional claims in published maps and institutional affiliations.
Abstract
Steel fiber reinforced concrete (SFRC) is an appropriate material for protective structure and may undergo fire, impact and the coupled effects of them. To investigate the dynamic failure behavior of SFRC after elevated temperature, a mesoscale simulation method was established. In the approach, the SFRC was regarded as a four-phase composite material consisting of aggregate particles, mortar matrix and the interfacial transition zones between them as well as fibers. Each phase has its own independent thermal and mechanical properties. During the simulations, a sequentially coupled thermal-stress procedure was employed. In detail, thermal conduction within SFRC specimens was conducted firstly. Then, taking the results of damage and temperature field as the initial state, the dynamic failure behavior of SFRC under uniaxial compression was modelled. Comparison between simulation results and experimental observations reveals the rationality and accuracy of the simulation method. Based on the calibrated simulation approach, the mechanical performances of SFRC under various temperature and strain rates were simulated. Both the temperature degradation and strain rate enhancement effects on the apparent property of SFRC were studied. The results indicate that steel fiber can effectively improve the dynamic mechanical properties of concrete after high temperature and more adequately prevent crack evolution under high strain rate. The fiber enhancement effect on strength is weakened with the increase of strain rate, while that is more significant with the increase of temperature.