Published in: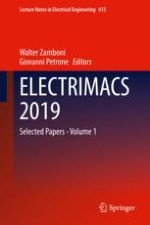 2020 | OriginalPaper | Chapter
Modelling of Photovoltaic Systems for Real-Time Hardware Simulation
Abstract
The real-time simulation is a valid help to test electrical systems when a physical device is not available. This is significantly evident when used in hardware and software co-simulation environment, where it is possible to connect the emulator to a real subsystem to test or validate it. In this paper, a model of the photovoltaic system is presented that can be implemented within a hardware simulator to be able to interface it with a real circuit, the hardware simulator used is the National Instruments RIO system.