2014 | OriginalPaper | Chapter
Motive-Oriented Design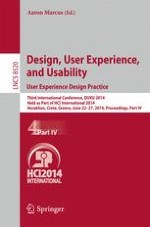 Read first chapter
Helping Automobile Engineers to Take the User's Perspective!
Authors: Constantin von Saucken, Ioanna Michailidou, Simon Kremer, Udo Lindemann
Publisher: Springer International Publishing
Modern car interiors are often overloaded and not self-explanatory. We supported running development projects within car industry and observed the following reasons: Similar functions are developed in different departments without a sufficient coordination and integration into the car. Functions are arranged according to technologies. Engineers have trouble with putting themselves in a user's position. Therefore, we present a motive-oriented approach: It supports engineers in taking the user's perspective by tools for investigating users' motives, clustering them in use scenarios, matching them with functions, illustrating them in an understandable way and running real-user tests.