19-06-2018 | Symposium: The New Shapes of Political Correctness | Issue 4/2018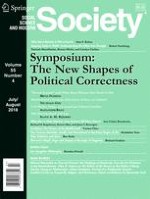 Multicultural Literature Education: A Story of Failure?
Journal:
Author:

Youngsan Goo
Abstract
Multicultural educators believe that children absorb values from implicit messages in the stories they learn in school. To counteract the pernicious values communicated in traditional folk and fairy tales, they recommend teaching children stories that were deliberately designed to counteract traditional stereotypes (e.g., a princess rescues a prince) or communicate values that will supposedly help to establish a harmonious multicultural society (e.g., the beliefs of people of different backgrounds should be regarded as equally valid). The present paper reviews the methods of multicultural literature education. Although multiculturalists are calling for increasingly restrictive criteria on what stories can be taught in the classroom, there is little evidence that this kind of multicultural education has ever been effective in promoting social harmony.