09-03-2019 | Focus | Issue 19/2019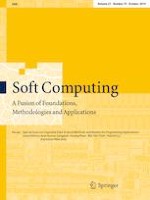 Multifocus image fusion using random forest and hidden Markov model
Journal:
Authors:

Shaowu Wu, Wei Wu, Xiaomin Yang, Lu Lu, Kai Liu, Gwanggil Jeon
Important notes
Communicated by A. K. Sangaiah, H. Pham, M.-Y. Chen, H. Lu, F. Mercaldo.
Publisher's Note
Springer Nature remains neutral with regard to jurisdictional claims in published maps and institutional affiliations.
Abstract
Due to the limitation of depth of focus, we cannot capture images with all objects in focus. Such images always lose some information, limiting their application. In recent years, with the wide application of dual-camera devices, we can easily acquire multifocus images of the same scene. Image fusion methods can be used to integrate these multifocus images into a fused image, which preserves specific features, and have more information. In this article, we use the patches instead of the pixels as the processing unit and process each patch in the spatial domain. In addition, diverse features of patches are fed into random forest to obtain fidelity scores, which used to measure the clarity of patches. Finally, hidden Markov model is used to consider compatibility between adjacent patches. From the perspective of visual effects and quantitative evaluations, the proposed method has better results than many previous fusion methods.