14-12-2018 | Comment | Issue 2/2019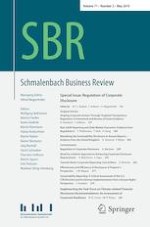 Need for a Holistic Approach to Enhancing Corporate Disclosure Requirements
Journal:
Authors:

Andrew Watchman, Vincent Papa
Important notes
The views expressed in this commentary are those of the authors.
Abstract
In this article, we highlight key trends and several European corporate reporting initiatives shaping the European corporate reporting landscape. We argue for a holistic approach towards enhancing and future proofing disclosure regulation and ensuring that corporate reporting information is fit for purpose. We outline seven principles that should be considered during the development of either mandatory disclosure requirements or voluntary reporting frameworks related to both financial and non-financial information. We also acknowledge that there are inherent limitations to the benefits and information value that can be gleaned from disclosures. These limitations should be factored in the design of disclosure regulation.