01-11-2017 | Issue 11/2017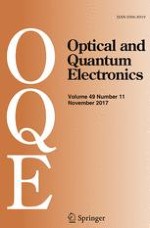 New analytic solutions of the fractional Vakhnenko–Parkes equation
Journal:
Author:

H. Çerdik Yaslan
Abstract
In the present paper, new analytical solutions for the fractional Vakhnenko–Parkes (VP) equation in the sense of the conformable derivative are obtained using the
\(\exp (-\phi (\xi ))\)
expansion method. The obtained traveling wave solutions are expressed by the hyperbolic, trigonometric, exponential and rational functions. Simulation of the obtained solutions are given at the end of the paper.