01-12-2008 | Issue 6/2008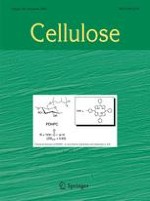 New approach to unravel the structure–property relationship of methylcellulose
Self-assembly of amphiphilic block-like methylated cello-oligosaccharides
Journal:
Authors:

Hiroshi Kamitakahara, Arata Yoshinaga, Hajime Aono, Fumiaki Nakatsubo, Dieter Klemm, Walther Burchard
Abstract
In the present paper we suggest a new concept to overcome some of the so far unsolved problems of the structure–property relationship of methylcellulose, the most important nonionic cellulose ether industrially produced in large scale. Not only from the viewpoint of scientific understanding, but also from that of the peculiar and application-determining behavior, the aggregation in aqueous solution and phase separation on heating are the most important questions. As a part of the concept, we had prepared amphiphilic block co-oligomers of tri-
O
-methylated and unmodified cello-oligosaccharides as structural models of typical sequences in methylcellulose chains. Now static and dynamic light scattering measurements and transmission electron microscopy (TEM) were carried out using solutions of the oligomers in water. Ellipsoidal particles with dimensions of about 50 nm for the semi-major axis and of circa 25 nm for the semi-minor one could be detected. These findings agree with the radii of gyration and the hydrodynamic radii, determined by static and dynamic light scattering. The data preliminary obtained demonstrate the strong aggregation tendency of block-like methylated cello-oligosaccharides.