09-11-2020 | Issue 6/2021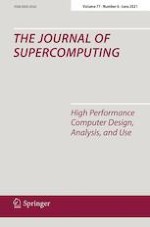 New set of adapted Gegenbauer–Chebyshev invariant moments for image recognition and classification
Journal:
Authors:

Amal Hjouji, Belaid Bouikhalene, Jaouad EL-Mekkaoui, Hassan Qjidaa
Important notes
Publisher's Note
Springer Nature remains neutral with regard to jurisdictional claims in published maps and institutional affiliations.
Abstract
Orthogonal moments and their invariants to geometric transformations for gray-scale images are widely used in many pattern recognition and image processing applications. In this paper, we propose a new set of orthogonal polynomials called adapted Gegenbauer–Chebyshev polynomials (AGC). This new set is used as a basic function to define the orthogonal adapted Gegenbauer–Chebyshev moments (AGCMs). The rotation, scaling, and translation invariant property of (AGCMs) is derived and analyzed. We provide a novel series of feature vectors of images based on the adapted Gegenbauer–Chebyshev orthogonal moments invariants (AGCMIs). We practice a novel image classification system using the proposed feature vectors and the fuzzy k-means classifier. A series of experiments is performed to validate this new set of orthogonal moments and compare its performance with the existing orthogonal moments as Legendre invariants moments, the Gegenbauer and Tchebichef invariant moments using three different image databases: the MPEG7-CE Shape database, the Columbia Object Image Library (COIL-20) database and the ORL-faces database. The obtained results ensure the superiority of the proposed AGCMs over all existing moments in representation and recognition of the images.