01-01-2021 | Cover Story | Issue 1/2021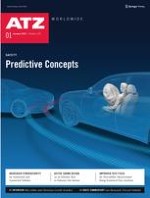 "New types of tests will be needed for more complex crashes"
Journal:
Author:

Michael Reichenbach
The safety features that protect car occupants and pedestrians are becoming increasingly complex, but also more effective. At the same time, the digital services that we will need if we are to achieve Vision Zero are growing in importance. In the interview, Dr. Nils Lübbe and Christian Cavell from Autoliv describe the latest safety, braking and airbag solutions and explain why the Swedish company set up its new Mobility Safety Solutions department for the non-automotive field in May 2020.
×
×
...