24-04-2021 | Issue 1/2021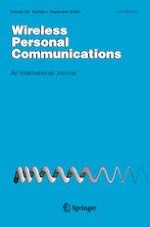 Novel Cost Efficient Resource Allocation Technique Based on Deadline and Budget Constraints for Edge Users
Journal:
Authors:

S. Sabahat H. Bukhari, Asif Kabir, Muhammad Usman Younus, Muhammad Rizwan Anjum, Sanam Narejo
Important notes
Publisher's Note
Springer Nature remains neutral with regard to jurisdictional claims in published maps and institutional affiliations.
Abstract
The edge computing paradigm has experienced quick development in recent years. This paradigm is featured by pushing the storage and computational resources closer to the end-user on edge network. For this purpose, service providers are allowed to add resources on enriched servers at access points (APs) in networks for hosting a number of end-users tasks. However, the deployment of edge servers is still a technological challenge with respect to the end-user pricing model, resource capacity of the server, worthy server, and the management of the latency between users and the servers, etc. A careful investigation into existing methods shows that most of the existing approaches are limited in many ways: (1) they tended to consider the single service provider configuration with a single pricing model only, and (2) they tended to ignore real-time performance variations of edge resources. In this work, we present a meta-heuristic-based method for resource allocation. It overcomes the above limitations and aims to reduce the overall cost of the edge user by appropriately managing budget and deadline constraints. We performed extensive case studies based on real-world commercial edge computing infrastructures and multiple data Workflow templates. Experimental results clearly show that our approach outperforms other state-of-the-art ones.