Published in: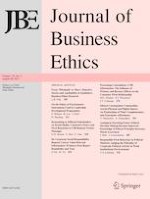 Open Access 29-04-2020 | Original Paper
On the Ethics of Psychometric Instruments Used in Leadership Development Programmes
Published in: Journal of Business Ethics | Issue 2/2021
Abstract
The leadership development industry regularly claims to aid in developing effective, ethical leaders, using 360-degree psychometric assessments as key tools for so doing. This paper analyses the effects of such tools on those subjected to and subjectivised by them from a Foucauldian perspective. We argue that instead of encouraging ethical leadership such instruments inculcate practices and belief systems that perpetuate falsehoods, misrepresentations and inequalities. 'Followers' are presumed compliant, malleable beings needing leaders to determine what is in their interests. Such techniques pursue productivity and profitability, rather than ethical leadership. We examine the Multifactor Leadership Questionnaire, a widely used 360-degree tool that measures transformational leadership, as an illustrative case study to substantiate these criticisms.
Publisher's Note
Springer Nature remains neutral with regard to jurisdictional claims in published maps and institutional affiliations.
Introduction
There is a global industry in leadership development (Kellerman
2018
) earning business schools, management consultants and other providers between $14 billion (Subramony et al.
2018
) and $45 billion a year (Day
2011
). In addition to earning money, this industry appears to aim at improving the quality of leadership, so as to enact Ciulla's (
1995
) contention that 'good' leadership is both effective
and
ethical. Although providers undoubtedly earn income, there is little evidence regarding leadership development programmes (LDPs) developing 'good' leaders. For starters, evaluation of the individual and/or organisational impact of LDPs is typically lacking in rigour, despite the enormous amount of money spent on such interventions (Avolio et al.
2010
; Gabel et al.
2011
; Jeyaraman et al.
2018
; Whaley and Gillis
2018
). Also of considerable concern is the common use of narrowly prescribed leader competencies, identities and behaviours, to which participants in LDPs are expected to conform themselves, coupled with such programmes being positioned as the preserve of those with 'special' qualities (Carroll et al.
2008
; Gagnon and Collinson
2014
; Probert and James
2011
; Tourish et al.
2010
). The kind of critical thinking that is foundational to the formation of ethical subjects (Foucault
2008
,
2010
; Ladkin
2018
) is undermined when an LDP offers only prescriptive models of leadership. This is further exacerbated when leadership and its development is positioned as the domain of gifted elites, which seems unlikely to foster a concern to serve the greater good. Management education more generally has itself been the subject of extensive scholarly critique, with commentators identifying a lack of strong ethical focus and grounding (e.g. Ghoshal
2005
; Mintzberg
2003
; Mabey and Mahrhofer
2015
).
This paper subjects one foundational aspect of many leadership development programmes, 360-degree feedback assessment tools, to critical analysis. Estimates suggest that by the end of the twentieth century the use of 360-degree tools was 'nearly universal' in Fortune 500 companies (Warech et al.
1998
). Atwater and Waldman (
1998
) suggest that 'perhaps millions' have received 360-degree feedback (p. 421). In the twenty-first century their use has become 'almost ubiquitous in organizations of every type' (Day et al.
2014
, p. 70). Markham et al. (
2015
) report the US-based Center for Creative Leadership alone used 360-degree instruments with more than 200,000 employees from 16,000 organizations between 1987 and 2010 (p. 958). Their use in leadership development is thus pervasive, even though such tools demand 'intense, comprehensive scrutiny' (Day
2001
, p. 587) of those subjected to them.
As we explore briefly below, LDPs have recently been subjected to scholarly critique but, even so, research on the effects of 360-degree instruments is sparse relative to their widespread use (Day
2001
; Day et al.
2014
). Atwater and Waldman's attempt (
1998
) to edit a special edition on their use resulted in only two publishable papers. However, we do know these tools are 'primarily intended to improve performance management' (Day
2001
, p. 587) and that their 'focus is on identifying skills and competencies that are perceived by various sources to be effective or ineffective' (Day et al.
2014
, p. 71). This indicates the principal concern of 360-degree feedback instruments to be a strongly instrumental orientation and not that of fostering ethical leadership. It is also the case that once a psychometric tool has secured professional credibility, through empirical testing and reporting of results in peer reviewed journals, it is commonplace for researchers to simply assume the tool itself can be used without further critical assessment (van Knippenberg and Sitkin
2013
). Overall, then, 360-degree tools are widely used but rarely subjected to critical analysis. Whilst we recognize there are many technical questions that can be raised in relation to the efficacy of 360-degree feedback tools, our orientation here is to avoid using a paradigmatic lens which privileges positivist, objectivist and statistical ways of knowing. Rather, we seek to deploy philosophically-informed questioning to highlight the implicit but problematic assumptions and expose the unintended effects of such tools.
To do this, we subject 360-degree leadership development tools to a Foucauldian analysis and find their stated or strongly inferred objective of developing ethical leaders/ship implausible. Our illustrative case analysis—the Multi-factor Leadership Questionnaire (MLQ) which seeks to measure a leader's adherence to behaviours that Transformational Leadership theory commends to them—shows how such tools can actually promote highly unethical attitudes and behaviours.
These arguments are guided both by Foucault's distinction between morals and ethics and a Foucauldian understanding of power (and, thus, knowledge). This focuses on the processes by which individuals become subjects for whom the potential for ethical thought and action is routinely eroded through disciplining, normalising influences—and what can be done to address this (). We next introduce some of Foucault's key ideas on these matters, along with some initial insights about 360-degree feedback tools that emerge from this. After that, we examine key influences shaping leadership development practices and how 360-degree tools play into that before looking specifically at transformational leadership theory, which underpins the MLQ. As part of these discussions we highlight existing critical debates which help inform our thinking. Thereafter we examine the MLQ, explaining its development, prescriptions and governance arrangements before moving to offer our Foucauldian analysis of its subjectivating effects, underpinning moral code and genealogical conditions of emergence. We then consider the implications of our analysis before offering brief concluding thoughts.
Insights from Foucault: And What They Imply About 360-Degree Instruments
Overall, our engagement with Foucault enables us to move beyond a merely technical analysis of psychometric instruments to, instead, illuminate the complex and troubling effects of such tools on those subjected to and subjectivised by them. Using the MLQ as our illustrative example we contend that the subject invoked via its prescriptions is not ethically meritorious. In doing this we also situate such practices within a historically specific version of 'morality' that serves and sanctions contemporary capitalism. Identifying these various limitations is, we suggest, the necessary first step toward overcoming them or, at least, mitigating their potential for harm. However, to help first explain how and why these various problems have become such pervasive features of leadership development we next turn to examine the key theoretical influences on that industry, before examining transformational leadership theory, which underpins the MLQ, specifically. As part of this we highlight existing critiques which inform our thinking and which we seek to build on.
Leadership Development: A Production Line for Building Heroes?
Such processes often have two stages, as is the case for the MLQ: completion of the rating scale and feedback. In Stage One participants are asked to rate themselves and request their boss, peers and direct report to rate them anonymously against a series of statements which claim to measure effective and ineffective leadership behaviours, approaches or styles. Often a Likert scale is used, allowing raters to signal the degree of the ratees' compliance with any given question or statement. In Stage Two written or verbal feedback is given about the results achieved. Numeric scores may be used to inform individuals of the quality of their leadership relative to the presumed 'ideal' standard and to identify areas for improvement. High scores on the transformational leadership factors such as are measured by the MLQ are taken to indicate the subject is a 'good' leader in both senses of the word. Firstly, they evoke superior performance in followers and so are good at the arts of leadership. Secondly, they are ethically good because followers benefit directly (flourishing under good leaders), and society benefits indirectly (higher productivity resulting from leaders' influence).
Verbal feedback frequently involves one-to-one meetings between trainer and participant. Participants are encouraged to talk at length and in depth about themselves, but always in relation to the findings of the 360-degree feedback. Leadership development programs thus claim to help participants identify their limitations as leaders and provide prescriptive guidance on how to overcome them and, in so doing, become 'good' leaders. The 360-degree instrument plays a vital part in this because it measures baseline performance prior to the developmental experience and any changes can then be identified via a subsequent re-testing process.
Transformational Leadership Theory and the MLQ: A Critical Review
The Mlqs Formation, Governance and Prescriptions
Table
1
provides Bass (
1985
) and colleagues' summary of the transformational, transactional and non-leadership dimensions that have been translated into psychometric and other developmental tools, such as the MLQ (Avolio et al.
1999a
,
b
; Antonakis et al.
2003
;
www.​mindgarden.​com
).
Table 1
Constructs and behaviours in transformational leadership theory which inform 360-degree instruments such as the MLQ
Construct

Behaviours

Idealized influence (NB this includes the two subscales of attributes and behaviour)

Leaders have: confidence, values, beliefs, and sense of mission; are charismatic; possess personal power; focus on 'higher-order ideals and ethics' (Antonakis et al.

2003

, p. 264), 'instil pride, respect and trust' in followers (van Knippenberg and Sitkin

2013

, p. 5)

Idealised influence (attributes): charisma is attributed to leaders. Positive characteristics (leaders' focus on higher-order ideals/values) evoke closer emotional ties in followers

Idealised influence (behaviour): leaders emphasise and enact a collective sense of mission/values

Inspirational motivation

Intellectual stimulation

Leaders encourage followers to 'think creatively and find solutions to difficult problems' (Antonakis et al.

2003

, p. 264)

Individualised consideration

Leaders are active in 'advising, supporting and paying attention to the individual needs of followers, encouraging their development and self-actualization' (Antonakis et al.

2003

, p, 265)

Contingent reward

Active manage-ment by excep-tion

Passive manage-ment by excep-tion

Laissez faire
The MLQ claims to measure individuals against these factors, helping "leaders discover how they measure up in their own eyes and in the eyes of those with whom they work" with changes "measured through a retesting program to track changes in leadership style".
4
It develops profiles that compare individuals against an ideal. Those not reaching the ideal are given advice for how to better conform with the ideal.
Mind Garden, Inc, founded by Robb Most, PhD, in 1994,
5
credits 'Profs Bernard Bass (deceased) and Bruce Avolio' as copyright owners of the MLQ while Mind Garden claims trademark of the tool, which it promotes for assessment, development and research.
6
Mind Garden claims on its website (website
www.​mindgarden.​com
) that transformational leadership can be measured by the MLQ thus:
The MLQ measures the concepts of transformational and transactional leadership. The MLQ has undergone various revisions over the years and had achieved a set of items that are clear, behaviorally based, and so central to the concepts that there are only four items per concept (scale) and yet the MLQ consistently shows excellent validity and prediction of organizational performance.

7
Copyright/trademark restrictions prevent us from directly itemising and discussing here the questions contained in what the Mind Garden website indicates is its current version of the MLQ, version 5x.
8
Indeed when researchers secure authority to use the tool, through paying a license fee to Mind Garden, they likewise face restrictions in how their results are reported, thereby protecting Mind Garden's intellectual property rights over the MLQ instrument itself.
9
Mind Garden permits only 3 specified sample questions to be disclosed, claiming that this is to protect 'the integrity and value" of the MLQ.
10
Whilst we appreciate that such restrictions protect the commercial value of the instrument it is less obvious how preventing scrutiny preserves integrity.
The development of the MLQ and, of course, transformational leadership theory itself,
has
been the subject of extensive scholarly debate and evaluation, some of which we reviewed earlier. Mind Garden also goes to the effort of listing multiple studies on its website, to provide evidential support for the MLQ's credibility.
11
However, positioning of the MLQ as constituting knowledge which today resides in an opaque domain inhabited by only a select few whose utterances are beyond question is disconcertingly reminiscent of how the medieval church, pre Luther, saw the role of the clergy and their exclusive right to read and interpret the bible (Kolb
1987
).
Given that Foucault commends us to question everything, these governing conditions as to who may see and thereby question the 'truth' according to the MLQ hardly fosters ethical agency in those subjected to its prescriptions. We willingly acknowledge that Mind Garden is not unusual in seeking to protect its intellectual property via such measures and its approach is—both merely and worryingly—standard industry practice for controlling the use of psychometric tools. Given the personal and sensitive nature of the knowledge obtained about subjects completing 360-degree instruments, the ubiquity of their use and their potentially significant
e
ffects on subjects' careers and well-being, the lack of transparency of these tools and the uses to which they are put is disquieting.
It is due to these governing conditions that in Table
1
, rather than quoting directly from the MLQ itself, we set out the key constructs of transformational leadership theory and associated elaborations of such informed by discussion and findings in relevant studies that used the current or earlier versions of the MLQ, or which discuss the core constructs of transformational leadership theory (e.g. Antonakis et al
2003
; Antonakis and House
2002
; van Knippenberg and Sitkin (
2013
).
Mind Garden explains that the MLQ describes someone's leadership style through assessing responses to 45 questions.
12
It can be used for self-assessment but is recommended as part of 360-degree feedback by colleagues. A marketing feature is that it takes only 15 min to complete and the subsequent feedback report "makes personal to individuals how they relate on the key factors that set truly exceptional leaders apart from marginal ones".
13
The MLQ is used frequently as an early 'diagnostic' part of a wider leadership development programme. These programmes vary greatly in duration and cost: those offered by business schools often comprise one or more one-to-two week block courses spread over several months, while corporate programmes may last just a few days.
14
We have described the most commonly used 360-degree instrument, outlined how it is used in practice and provided statistics that show, despite the evidence challenging its credibility, that these psychometric tools are very widely used. However, our distinctive focus and contribution in this paper is not on the technical strengths or weaknesses of these tools but on their claim to produce ethical leaders. We turn next to a Foucauldian analysis of the 360-degree tool, to develop insights into what putative leaders may experience when they respond to expectations that they subject themselves to its measurement.
The Subject of the Transformational Leader and the MLQ's Moral Framework
The subjectivating potential of the 360-degree process and instrument on leaders emerges through being asked to focus attention on themselves and how they act and through subjecting themselves to an examination devised by 'experts' who claim to know precisely what person they must become to be a good leader. The instrument's desired leader subject takes a precise, prescribed form against which users must measure (confess of) themselves. As noted earlier, the ideal transformational leaders' form is implicitly raced, gendered and classed, thereby sanctioning and reproducing systemic inequalities. Aspiring transformational leaders must discipline and (con)form themselves within this discourse of the truth of leadership. They are required to engage in the panoptic process of self-discipline, internalising an encircling gaze that requires adherence with the standards of leadership prescribed. The data from individual assessments, meanwhile, collated, analysed and compared against a wider data pool, manages the 'conduct' of the leader population. However, individuals may (or should) seek to use this knowledge about themselves to engage in processes of self-formation. Within Foucault's terms, this can only be ethical if leaders' question and critique the expectations under which they are placed.
Bass and colleagues proclaim the MLQ's ethics, contending that individuals who uncritically conform with the 'moral truths' of their recommendations, who work on themselves to achieve its prescribed standards, become 'good' leaders (Bass
1999
; Bass and Avolio
1994
; Bass and Steidlmeier
1999
). There is no scope or invitation to engage in critique in this process: its 'truths' cannot be questioned. In receiving feedback leaders must not challenge but accept it and, henceforth, change their very being to accord with the tool's prescriptions. Conformity is the goal
and
how success is conceived. Consequently, resistance in any form is likely taken as evidence not of an ethical practice of self-constitution but, rather, failure to engage with and achieve the required standards. The instrument's constitutive focus is, thus, production of obedient, compliant leaders who are rendered unable to ethically exercise agency as regards their selves and their actions.
Turning to consider the specific characteristics of the subject sought via the prescriptions of transformational leadership and its off-shoot, the MLQ, and the moral codes which inform such prescriptions, we first offer a brief reminder of our analytic method, as drawn from Foucault's understanding of processes of subjectification. From this, we understand that selves are both constituted and self-constituting (Foucault
1977
,
1986
,
1990
). Such processes occur within historically contingent power/knowledge discourses and other normalizing apparatuses, resulting in accounts of idealized selves that are articulated in scientific and/or normative discourses and which prescribe modes of being with which actual subjects are encouraged and expected to conform.
These prescriptions constitute moral codes which we refer to in what follows as 'norms' and which, for Foucault, contrast with the domain of ethics, the latter relying on practices of self-making that involve critical questioning of the self and of what is deemed moral. Our focus here is the specific characteristics of the leader-subject sought by transformational leadership, via these psychometric instruments, and what these expectations reveal regarding the implicit moral code upon which they depend. Table
1
summarises the theory's and associated tool's major factors: we now analyse each element in turn.
Idealised influence
prescribes a (leader) self that possesses charisma, confidence, a sense of mission and personal power, who is focussed on "higher-order ideals and ethics" (Antonakis et al.
2003
, p. 264) and who instils "pride, respect and trust" in followers (Van Knippenberg and Sitkin
2013
, p. 5). Such a self, it follows, must see, know and experience itself as more capable, driven, insightful and influential than others. This positions followers as leaders' inferiors. Followers are understood, implicitly, as vessels lacking 'pride', 'trust' and 'respect' until 'instilled' in them by leaders. Consequently, leader selves are predicated on followers' inadequacies, suggesting an underpinning ethos of inequality. Followers, envisaged as targets for leader interventions, seemingly have no right to give consent or claim autonomy, suggesting an underpinning theory of paternalism at best and domination at worst. This core idea—that non-leaders are fundamentally deficient—seemingly justifies leaders' rights and powers to seek to 'transform' followers' very being and is embedded in transformational leadership theory and, thus, the MLQ. The MLQ's first moral norm then is: believe in your own superiority and followers' deficiencies. This, however, also disciplines leaders: given no opportunity to voice concerns or offer critique these are the parameters within and through which they must constitute themselves as leaders. Failure to achieve the specified standards marks them as defective, needing to work on and improve themselves. Hence the second moral norm: your superiority rests on your unquestioning compliance with what has been prescribed as constituting leadership.
The next dimension,
inspirational motivation
, requires a self who can "energize" followers by promoting a positive view of the future, emphasizing ambitious goals and high standards of performance, "projecting an idealized vision" and communicating confidence in its achievement (Antonakis et al.
2003
, pp. 264–245). Leaders should be and are future-focussed. Followers are presumed preoccupied with today's mundane realities and to be incapable of imagining/envisioning and creating a bright, shining future. Leaders, meanwhile, must envisage and strive for nothing less than an 'ideal' future.
Not only is this unrealistic, impractical and immodest, it also requires leaders to be grandiose and narcissistic (Alvesson
2013
; Alvesson and Kärreman
2016
; Tourish
2013
). In propounding 'prozac leadership' (Collinson
2012
), such overly positive views necessitate avoidance or misrepresentation of realities that are always less-than-ideal. It requires that the leader simply
wills
an ideal future into being; the sheer potency of their vision and personality alone are the sources of such transformational change. Contesting the kind of future envisaged appears unacceptable: it is assumed to have merit without question. Realistic objections, alternative futures, participative
/
collaborative/collegiate processes and sheer practicalities have no part in leaders' capacity for
inspirational motivation
. Followers are, once again, marked and constituted by their lack of what leaders possess. In sum, scoring high on this factor indicates a leader self, thereby invoking a third moral norm of egotistical self-indulgence and fantasy, carried out in the name of
inspirational motivation
.
The next major element,
intellectual stimulation
, requires leaders to appeal to followers' "sense of logic and analysis" and to encourage them to "think creatively" and "find solutions to difficult problems" (Antonakis et al.
2003
, p. 264), while heeding followers' ideas. This appears promising. Note, however, that intellectual stimulation must be encouraged with no recourse whatsoever to the ultimate objectives of this creativity; that is, critical analysis is not to be encouraged. Secondly, any attention paid to followers' ideas arises within the 'constitutional' context of the leader-manager/follower-worker relationship, where inequalities of power and dialectical tensions are ever present (Collinson
2005
,
2006
). Thirdly, this feature of the self resides alongside other features prescribed by the tool and does not automatically prevail over them but, rather, interacts with them in complex and dynamic ways. This suggests a moral norm requiring a focus on limited forms of logical analysis and creative thought, restricted to very narrow parameters: there must be no questioning of the organization's objectives. This norm is thus ultimately one of obedience bordering on obeisance, sought by leaders motivated by the fantasies, narcissism and hubris provoked within them as they seek to embody
idealized influence
and
inspirational motivation.
The final transformational element is
individualised consideration.
This entails a self engaged in "advising, supporting and paying attention to the individual needs of followers, and thus allowing them to develop and self-actualize" (Antonakis et al.
2003
, p, 265). Whilst this may imply a caring leader self, a closer look suggests it is a paternalistic self that (a) knows best what 'followers' need for their self-actualisation and (b) locates their betterment solely within organizational requirements for productive, disciplined staff. It not only equates managerial authority with moral authority while undermining followers' autonomy in self-constitution, it simultaneously seeks to eliminate leaders' potential for resistance, autonomy and ethical practices. Under the guise of
individualised consideration
leaders must embody a moral in which care must be practised—but as an act of domination, including of oneself, that prevents and inhibits critique or resistance.
Turning now to the transactional and non-leadership aspects of
contingent reward
,
management by exception
and
laissez-faire leadership
, these assume a managerial context for leadership.
Contingent reward
requires leaders to both clarify "role and task requirements" and offer "material or psychological rewards", provided "contractual obligations" are met (Antonakis et al.
2003
, p. 265).
Management by exception
has active and passive forms. It requires leaders' engagement in pre-emptive monitoring to maintain standards or, alternatively, intervention only after problems have arisen. The final factor,
laissez-faire
leadership, essentially articulates what leaders should
not
do or be. It positions effective leaders as those who make decisions, accept responsibility and use their authority (Antonakis et al.
2003
).
The inclusion of factors seemingly so dissonant with the transformational elements serves to remind leaders that their duty is not to their followers but to an organization whose needs outweigh everything else. If leaders were tempted, through practising
individualised consideration, inspirational motivation,
etc., to put followers' needs before those of profit or efficiency, then these managerialist elements serve to remind them of their duty of fealty to the organization.
While popular interpretation, following Zaleznik (
1977
), understands that 'leaders' and 'managers' are fundamentally different beings, transformational leadership theory and its associated 360-degree-instrument, the MLQ, instils these managerial expectations within the selves of leaders, anchoring them with rights and duties to direct, reward and punish others who fail to meet expectations. The composite moral norm that leaders and followers alike must follow is that of unquestioning, uncritical commitment to organizational demands to maximise profits and/or efficiency. Indeed, Bass and Avolio claim consistently that transformational leaders achieve superior organizational outcomes through gaining greater employee commitment, involvement, loyalty and enlightened management, all of which are deemed to be fundamental to longer term improvements (see, for example, Bass and Avolio
1994
, p. 7). Clearly such norms and behaviours serve the interests of business owners but, simultaneously, conflate these with the interests of other stakeholders.
With the addition of these transactional elements, the moral norms that govern leader-selves are made evident. Using the MLQ as our illustrative case for examining 360-degree psychometric tools we show its design and application takes for granted the goodness of whatever organizations do. Acquiescence is sought, critique quashed and docile compliance within a narrowly drawn set of normative practices and behaviours are encouraged. Alternative ways of thinking, doing and practising leadership are closed off.
These 360-degree instruments are completed by many thousands of people across the world annually. Tomorrow's leaders are invited to explore, develop understanding of, and then work on themselves through a very narrow and instrumental lens. Those who comply constitute themselves as docile, obedient and disciplined managerial subjects charged with constituting others as similarly unquestioning and compliant. Overall, these approaches are located within what we call capitalism's negative morality: the desire to call into being docile leader-manager subjects whose function is to call into being docile worker-followers. The latter must understand themselves as constituted as fault-ridden in ways that only their leader-manager can correct. The ultimate purpose is serving organizations' demands for ever-greater productivity. In this arrangement the Auschwitz 'promise', that work will set you free, finds expression.
Our analysis of the MLQ concludes with a brief account of the historically contingent ways in which aspiring leaders have come to be expected to think about themselves by reference to its prescriptions. Accordingly, its emergence is, in Foucauldian terms, understood best as not simply resulting from the accumulation of knowledge through the objective methods of managerial and psychological science but, rather, as constituting a strategic response to the
problematization
(Foucault
1977
,
1978
) of 'change' as a focal issue requiring leader attention, along with an increased focus on emotion, values and culture as key levers for leader influence on organizational performance (Alvesson and Kärreman
2016
; Western
2007
; Wilson
2016
).
These concerns emerged within discourses of a crisis of confidence in American industry in the 1970s, the loss of power of traditional claims to authority and greater interest in the 'non-rationality' of 'human factors' in organizational theory and business education (Trethewey and Goodall
2007
; Sinclair
2007
; Wilson
2016
). The framing of 'change', 'culture' and matters of employee motivation and engagement thus became central concerns for modern managers-cum-leaders (Sinclair
2007
; Western
2007
; Wilson
2016
).
The particular form that transformational leadership takes, meanwhile, is located in Western culture's long history of fascination with 'heroic', exciting, attractive and inspiring men, ideals now repackaged in the apparently objective language of leadership and organizational science (Gemmill and Oakley
1992
; Spoelstra
2013
; Wilson
2016
). Understood in this way, transformational leadership is an historically-contingent, strategically-motivated discourse that privileges organizational elites, whose identity as 'leader' resides in offering bold visions and shaping workplace culture and employees' feelings. The 360-degree instrument is the tool designed to deliver such leaders: specifically, Mind Garden claims the "MLQ identifies the characteristics of a transformational leader"
15
and that feedback from a 360-degree assessment using the MLQ will "provide specific information" to a leader "to provide a basis for growth and change"
16
in order to become a transformational leader. However, drawing on Foucault we argue for caution in accepting such claims and practices uncritically.
The appeal of such devices resides in their alignment with wider discourses about the desirability and potency of leadership, especially its transformational form, amplified by its aura of scientific rigour. Such messages do have widespread appeal even though they are underpinned by assumptions that are biased against women, people of colour and those without access to the cultural and financial capital that goes with being middle class. However, given the near hegemonic influence of neoliberal capitalist ideology in many countries (Scharff
2015
) the MLQ is well-positioned to have wide appeal at this historical juncture, due to its broad coherence, in form and purpose, with vast arrays of commercially lucrative self-making practices used by entrepreneurial subjects within neoliberal capitalism (Scharff
2015
).
Implications
The morals encoded within transformational leadership and the MLQ are clear but highly problematic. They are illustrative of problems with heroic leader-centric models and their associated tools more generally. Consequently, we conclude by examining some of the implications arising from our analysis.
Conclusion
The heroic school of leadership thought insists, not always explicitly, that its models contribute to ethical leadership practices. One of the most influential of these, transformational leadership theory (Bass
1985
), has developed a methodology for translating its recommendations into practice. Its major instrument, the MLQ, is a 360-degree psychometric tool that has been translated into numerous languages.
17
suggesting that many, many thousands of managers around the world have been inculcated into constituting forms of the self that, we argue, are unethical.
The MLQ is but one of many 360-degree instruments. Our Foucauldian analysis suggests that rather than producing ethical leaders such apparatuses produce docile, disciplined programme-followers whose potential for ethical agency is occluded. In the case of the MLQ, it facilitates the development of leaders who (wrongly) see themselves as superior beings charged with the task of producing docile, disciplined followers. We cannot expect that this critique will lead to the demise of leadership development courses and the application of 360-degree instruments soon. But what we can, perhaps should, do is use such critiques when educating our students, current and future managers to encourage them to resist the seductive powers of leadership.
Compliance with Ethical Standards
Conflict of interest
The authors declare that they have no conflict of interest.
Ethical Approval
We can confirm that there are no human or animal participants involved in this research paper. We have followed the required ethical standards throughout.
Open Access
This article is licensed under a Creative Commons Attribution 4.0 International License, which permits use, sharing, adaptation, distribution and reproduction in any medium or format, as long as you give appropriate credit to the original author(s) and the source, provide a link to the Creative Commons licence, and indicate if changes were made. The images or other third party material in this article are included in the article's Creative Commons licence, unless indicated otherwise in a credit line to the material. If material is not included in the article's Creative Commons licence and your intended use is not permitted by statutory regulation or exceeds the permitted use, you will need to obtain permission directly from the copyright holder. To view a copy of this licence, visit
http://​creativecommons.​org/​licenses/​by/​4.​0/​
.
Publisher's Note
Springer Nature remains neutral with regard to jurisdictional claims in published maps and institutional affiliations.