28-01-2020 | Methodologies and Application | Issue 17/2020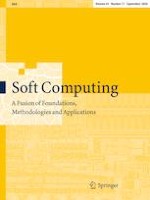 Optimum design and analysis of HRES for rural electrification: a case study of Korkadu district
Journal:
Authors:

Murugaperumal Krishnamoorthy, P. Ajay D. Vimal Raj
Important notes
Publisher's Note
Springer Nature remains neutral with regard to jurisdictional claims in published maps and institutional affiliations.
Abstract
This paper demonstrates the optimum design and analysis of hybrid renewable energy system (HRES) for village electrification in Korkadu, Puducherry, India. Renewable energy sources (RES) comprises of photovoltaic, wind turbine and bio-diesel generators. The main target of this work is to design an optimal HRES system that can generate and provide cost-effective electricity to satisfy the electricity need. In the pre-hybrid optimization model for the electric renewable (HOMER), the paper evaluates the load forecasting for the selected district. For reliable electrification, the desired HRES needs to meet the forecasted load demand. HOMER software is used to estimate the different feasible hybrid configurations. The configurations are hybrid conventional (bio-gasifiers) and renewable energy system, standalone renewable energy system with high renewable fractions and standalone conventional (bio-gasifiers) system. From the investigations, it indicates that the Korkadu zone is highly potential area for implementing standalone hybrid electrification system. Furthermore, the proposed work result demonstrates that the HRES-based power generation at off-grid location can be a cost-effective. Additionally, our proposed strategy can conquer the uncertainty found in RES and the over-sizing issues in installed capacity.