19-10-2019 | Issue 2/2020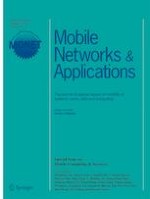 Phascope: Fine-Grained, Fast, Flexible Motion Profiling based on Phase Offset in Acoustic OFDM Signal
Journal:
Authors:

Long Wang, Till Riedel, Markus Scholz, Michael Beigl, Panlong Yang
Important notes
Publisher's Note
Springer Nature remains neutral with regard to jurisdictional claims in published maps and institutional affiliations.
Abstract
Acoustic Doppler shift estimation is a cost-effective way to implement Human-Computer Interaction applications across existing smart devices such as smart phones and smart spekaers. However, due to the inherent uncertainty principle in the traditional time-frequency analysis, it remains challenging to profile motions accurately and timely. In this paper, phase offset in acoustic OFDM signal is leveraged for developing Phascope, a fine-grained, fast and flexible motion profiling scheme. We evaluate Phascope using simulation and experiment on COTS devices. Sub-millisecond response time is achieved for Phascope in our experiment. Besides, with optimal subcarrier selection and SNR of 30 dB over all subcarriers, Phascope can estimate motion speed of 0.1 m/s with 6.75% root-mean-square error (RMSE) compared to optimized FFT method.