Published in: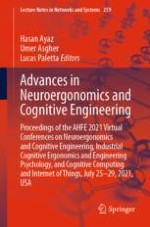 2021 | OriginalPaper | Chapter
Planned Investigations to Address Acute Central Nervous System Effects of Space Radiation Exposure with Human Performance Data
Abstract
This work intends to generate evidence of acute, incremental human performance decrement similar to that due to space radiation and its impacts on the brain, to accompany ongoing human performance modeling work. The planned work will explore the boundaries of human behavioral and performance decrement after exposure to stress, which may be expected based in part on rodent responses found after exposure to ionizing radiation. The collection of evidence via simulation studies can characterize real human errors toward determining what stress levels lead to significantly-low levels of performance (below permissible outcome limits) which would imperil mission accomplishment. If mission-relevant animal-study-linked tasks are used, human and animal performance levels may be aligned to enable quantitative assignment of permissible exposure limits based on animal exposure studies. Ultimately, a transfer function between the performances of exposed rodents and humans under stress can be developed using shared impairment mechanisms.