05-03-2020 | Issue 2/2020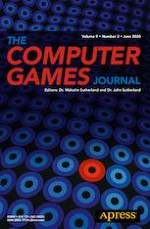 Pokémon GO: Gotta Catch 'Em All... but with My Younger Friends
Journal:
Authors:

Madeline M. Marello, Michaela S. Clark, Julie Hicks Patrick
Abstract
As the field of intergenerational gaming matures, researchers have begun to explore both the intrapersonal and interpersonal effects of gaming. In the current empirical research, we surveyed adult Pokémon GO players (ages 19–76 years) to examine player well-being as a function of motivations for playing location-based games and whether one plays with people younger than, the same age as, and older than one's self. Although most players (73%) reported physical exercise as their primary reason for playing, players also reported relationship maintenance (63.8%), forming new relationships (33.8%), and cognitive engagement (23.8%) as important motivations. A majority (65.4%) engaged with same-age players, although 31.5% engaged with younger players and 23.8% engaged with older players. A structural equation was used to model the influence of friend characteristics (younger, same age, older) and the four motivations for playing on well-being [
X
2
(DF = 5) = 14.515,
p
 < 0.02; R
2
 = 0.126; CMIN/df = 2.903; CFI = 0.935]. Players with younger people in their gaming network and those with relationship maintenance as their motivation to play reported higher well-being. Results are discussed in terms of the importance of including context in examinations of intergenerational gaming.