03-10-2019 | Full Research Article | Issue 2/2020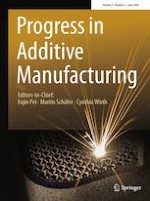 Post-processing effects on the surface characteristics of Inconel 718 alloy fabricated by selective laser melting additive manufacturing
Journal:
Authors:

Yusuf Kaynak, Emre Tascioglu
Important notes
Publisher's Note
Springer Nature remains neutral with regard to jurisdictional claims in published maps and institutional affiliations.
Abstract
This experimental study presents the effects of various post-processes including finish machining (FM), drag finish (DF) and vibratory surface finish (VSF) on surface characteristics and wear performance of Inconel 718 specimens fabricated by selective laser melting additive manufacturing. Concentrated characteristics are surface roughness, surface topography, microstructure, microhardness, XRD pattern and wear resistance. Analysis shows that partially melted powders on the surface and just beneath the surface create an undesired layer and its thickness varies from 80 to 130 µm that leads to poor surface topography and very high surface roughness. FM and DF post-processes are capable of completely removing this layer and in the meantime, up to 96 and 88% lower surface roughness. Post-processes particularly FM leads to occur strain hardening and resulted in up to 21% increase microhardness as compared to as-built material. XRD pattern of as-built and wrought alloys shows substantial difference when considering (111) and (200) planes. This study demonstrates that post-processes enhance the wear performance of SLM manufactured Inconel 718. Coefficient of friction and the wear rate of the as-built specimen decreased more than 10% after FM process.