22-01-2020 | Issue 4/2020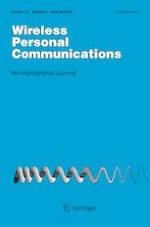 Power and Delay Efficient Multilevel Offloading Strategies for Mobile Cloud Computing
Journal:
Authors:

Debashis De, Anwesha Mukherjee, Deepsubhra Guha Roy
Important notes
Debashis De and Deepsubhra Guha Roy: Formerly, West Bengal University of Technology.
Publisher's Note
Springer Nature remains neutral with regard to jurisdictional claims in published maps and institutional affiliations.
Abstract
Mobile cloud computing has introduced offloading to save the battery life of mobile devices. In mobile cloud computing optimization of power and delay for offloading has become a vital research scope. However, migration of the storage and computation from the mobile device to the remote cloud server enhances the delay and power consumption. To overcome this difficulty, cloudlet comes which is located nearby the mobile device. Since the cloudlet may not be able to fulfill all the offloading requests, sometimes remote public cloud server is used for the same. As a result the power and delay consumptions are increased. For solving this difficulty, private cloud server is used in our scheme along with the cloudlet and public cloud server. In this paper multilevel full and partial offloading strategies are proposed based on cloudlet, private and public cloud servers. The power and delay consumption in the proposed methods are determined and compared with the existing offloading methods. The theoretical and experimental analyses demonstrate that the proposed multilevel offloading methods are power and delay efficient. The simulation results show that the proposed multilevel full and partial offloading strategies reduce the power consumption by approximately 8–9% and 20% respectively than the existing methods.