03-01-2021 | Issue 1/2021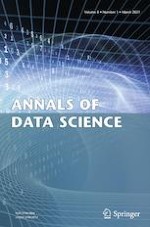 Predicting Stock Market Price of Bangladesh: A Comparative Study of Linear Classification Models
Journal:
Authors:

Md. Karimuzzaman, Nusrat Islam, Sabrina Afroz, Md. Moyazzem Hossain
Important notes
Publisher's Note
Springer Nature remains neutral with regard to jurisdictional claims in published maps and institutional affiliations.
Abstract
Stock price prediction is a popular research domain for its complex data structure and confounding factors. The use of Data science tools enormously increased along with the advancement of data mining and artificial intelligence tools. Classification is a famous machine learning tool with vast potential use in the stock market. However, predicting stock price through a perfect classification model is vital as different stock market data have individual patterns and dependencies as precise information about increasing or decreasing the market can significantly influence selling or buying the shares. The linear model of classification including logistic regression classification (LR), linear discriminant analysis (LDA), partial last-square discriminant analysis (PLS-DA), penalized discriminant analysis (PDA), and nearest Shrunken discriminant analysis are considered in this study to compare according to predict the stock market price of top six banks stock prices of Bangladesh. The existing literature recommends that PLS-DA fit well if data contain a high correlation among the predictors. On the contrary, PDA performs better if there is any multicollinearity problem or chance of overfitting; LDA gave better approximation when data got multivariate normality, and the nearest shrunken method fit well if there is any existence of high dimensionality. Interestingly, this study's data contain all the mentioned characteristics; still, LR gives less misclassification rate or apparent error rate. Thus, this study recommends that one may choose LR among the linear classification model if there is a high correlation, multicollinearity, multivariate normality, and high-dimensionality among predictors.