19-05-2020 | Issue 6/2020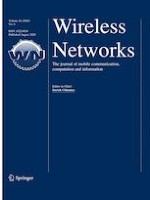 Prediction-based secured handover authentication for mobile cloud computing
Journal:
Authors:

Walid I. Khedr, Khalid M. Hosny, Marwa M. Khashaba, Fathy A. Amer
Important notes
Publisher's Note
Springer Nature remains neutral with regard to jurisdictional claims in published maps and institutional affiliations.
Abstract
Mobile cloud computing (MCC) is a new technology that brings cloud computing and mobile networks together. It enhances the quality of service delivered to mobile clients, network operators, and cloud providers. Security in MCC technology, particularly authentication during the handover process, is a big challenge. Current vertical handover authentication protocols encounter different problems such as undesirable delays in real-time applications, the man in the middle attack, and replay attack. In this paper, a new authentication protocol for heterogeneous IEEE 802.11/LTE-A mobile cloud networks are proposed. The proposed protocol is mainly based on the view of the 3GPP access network discovery and selection function, which uses the capacities given by the IEEE 802.11 and the 3GPP long term evolution-advanced (LTE-A) standards interconnection. A prediction scheme, with no additional load over the network, or the user is utilized to handle cloud computing issues arising during authentication in the handover process. The proposed handover authentication protocol outperformed existing protocols in terms of key confidentiality, powerful security, and efficiency which was used to reduce bandwidth consumption.