01-09-2018 | News | Issue 9/2018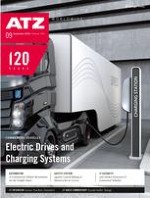 Products
Journal:
Authors:

Mathias Heerwagen, Thomas Schneider
Kia is launching its first 48-V diesel mild hybrid system under the "EcoDynamic+" label. It is set to make its debut in the third quarter of 2018 in the Sportage and will be used in the third generation of the Ceed in summer 2019. The three central components are a lithium-ion battery with 0.46 kWh of capacity, a starter generator (MHSG) and a DC converter for energy exchange between the two on-board networks (48 and 12 V). According to the manufacturer, the starter generator is connected to the crankshaft via a belt, has an output of up to 10 kW, supports the combustion engine and enables ultra-efficient energy recovery. The effect: in accordance with the new WLTP test cycle, CO
2
emissions should decline by up to 4 %. The system also includes an SCR exhaust gas treatment unit that is said, among other things, to significantly reduce nitrogen oxide emissions.
×
...