27-03-2017 | Issue 2/2018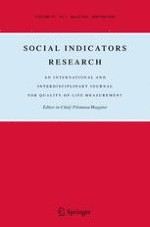 Quality of Life in Intentional Communities
Journal:
Authors:

Bjørn Grinde, Ragnhild Bang Nes, Ian F. MacDonald, David Sloan Wilson
Abstract
The present study was initiated to investigate levels and predictors of wellbeing among inhabitants of intentional communities (ICs). An anonymous, Internet-based questionnaire was distributed to US and Canadian ICs. Responses were obtained from 913 members. Wellbeing was measured by the widely used satisfaction with life scale (SWLS). Hierarchical linear regression analyses were run to test the predictive validity of
Social support
,
Identity fusion
,
Meaning in life
,
Community satisfaction
and
Life change
, and
Religious activity
above and beyond demographic variables and personality traits. Mean scores on the SWLS were estimated to 5.27 and 5.47 (1–7 scale) for men and women, respectively. The full model explained 41.4% of the variance for men and 38.2% for women. Personality explained 13.4 (men) and 14.4% (women) of the variation, while demographic variables only had a minor impact. Overall, presence of
Meaning in life
and
Social support
were the most important predictors. The IC inhabitants reported wellbeing on par with the highest scores previously published. The findings support the contention that sustainability, in the form of a communal lifestyle of low ecological footprint, may be promoted without forfeiting wellbeing.