01-11-2020 | Cover Story | Issue 11/2020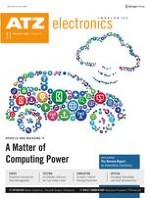 "Quantum computers are crushing algorithms with sheer computing power"
Journal:
Author:

Robert Unseld
Vehicles are evolving from rigidly manufactured and largely unchangeable stand-alone products toward being a connected and software-driven transport medium. This is associated with considerable demands being placed on its development, operation and updates or upgrades. Mario Galatovic and Priyank Kumar from Utimaco describe what is important for the safeguarding of these vehicles, their data and their communication paths themselves against attacks from future quantum computers.
×
×
...