2021 | OriginalPaper | Chapter
Quick Start with AI for Diagnostics and Calibration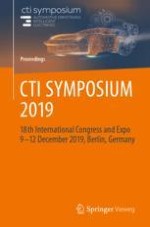 Read first chapter
Author: Ulrich Bodenhausen
Publisher: Springer Berlin Heidelberg
Abstract
AI offers great new opportunities. To become a successful player in AI driven business, companies need to find the right balance between investments for AI and benefits in their product strategy. The paper gives a short introduction to AI, especially Deep Learning Neural Networks (DLNN) and provides long-term experiences on the successful application to real-world applications. A scenario for the application of DLNN to drivetrain calibration and diagnostics as a very promising field of application with a beneficial balance of investment and benefits is described.
Who will be the right companies to drive AI in drivetrain calibration and diagnostics? These applications are "too special purpose" for AI giants like Google, Apple or Amazon and will therefore very likely not be a suitable field of application for them. This is a great opportunity for the automotive industry: With the application of AI, drivetrain calibration and diagnostics can provide very valuable benefits for the automotive industry by reducing the growing effort for calibration on the one hand, and on the other hand enhancing availability and reducing quality cost by predictive maintenance.
The paper concludes with an extract of experiences from 25 years of successful AI commercialization like speech recognition that will support a quick start with AI for automotive applications besides autonomous driving.