01-09-2017 | Guest Commentary | Issue 9/2017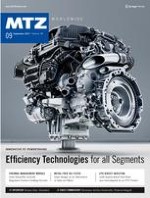 Quo Vadis Internal Combustion Engine?
Journal:
Author:

Christian Herbst-Dederichs
Professor Paolo Aversa from City University of London is advocating the thesis that, in times of great change, it can be advantageous to take a more restrained approach to innovation. Instead of striving for competitive advantage in the face of disruptive trends, his case analyses suggest conducting solid optimisation of existing technologies until conditions become more predictable. But when is the right time for new ideas? Aversa points to clues such as the scale, frequency and, above all, predictability of any potentially imminent change. ...