10-11-2017 | Doctoral and Postdoctoral Dissertations | Issue 1/2018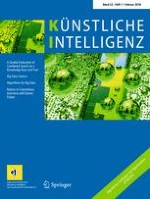 Randomized Primitives for Big Data Processing
Journal:
Author:

Morten Stöckel
Important notes
This work is supported by the Danish National Research Foundation under the Sapere Aude program.
Abstract
A basic question on two pieces of data is: "What is the similarity of the data?" In this extended abstract we give an overview of new developments in randomized algorithms and data structures that relate to this question. In particular we provide new state of the art methods in three particular settings, that all relate to the computation of intersection sizes:
1.
We give a new space-efficient summary data structure for answering set intersection size queries. The new summaries are based on one-permutation min-wise hashing, and we provide a lower bound that nearly matches our new upper bound.
2.
For sparse matrix multiplication, we give new tight bounds in the I/O model, settling the I/O complexity a natural parameterization of the problem—namely where the complexity depends on the input sparsity
N
, the output sparsity
Z
and the parameters of the I/O model. In the RAM model we give a new algorithm that exploits output sparsity and which beats previous known results for most of the parameter space.
3.
We give a new I/O efficient algorithm to compute the similarity join between two sets: two elements are members of this join if they are close according to a specified metric. Our new algorithm is based on locality-sensitive hashing and strictly improves on previous work.