01-03-2020 | Guest Commentary | Issue 3/2020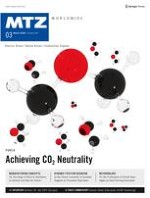 Real or Virtual Engine Calibration?
Journal:
Author:

Hanno Ihme-Schramm
As a result of digitization, the development process for powertrains, including the engine calibration phase, is undergoing constant changes and adaptations. In order to meet the requirements for engine testing and tuning, many techniques have been introduced over recent years to help calibration engineers in their daily work. Conventional calibration tasks on the test bench or in the car itself can often be replaced by model- based approaches. In addition, some parts of the complex and time-consuming vehicle calibration process can be transferred from the road to the test bench or even into the virtual world of simulation. This reduces the time needed for testing and also cuts the costs involved. The complex behavior of the powertrains can also be defined and analyzed more effectively in a virtual environment. ...