25-11-2019 | Issue 8/2020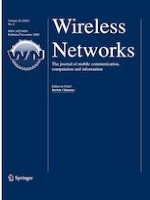 Recent advances in consensus protocols for blockchain: a survey
Journal:
Authors:

Shaohua Wan, Meijun Li, Gaoyang Liu, Chen Wang
Important notes
Publisher's Note
Springer Nature remains neutral with regard to jurisdictional claims in published maps and institutional affiliations.
Abstract
As the core of a blockchain system, the consensus mechanism not only helps to maintain the consistency of node data, but also gets involved in the issuance of tokens and prevention of attacks. Since the first blockchain system was born, it has been continuously improved with the development of blockchain technology and evolved into multiple new branches. Starting with the basic introduction of consensus and the classic Byzantine Generals Problem in distributed computing area, this survey utilizes a thorough classification to explain current consensus protocols in the blockchain system, presents the characteristics of mainstream protocols (PoW, PoS, DPoS, PBFT, etc.) and analyzes the strengths and weaknesses of them. Then we evaluate the performance qualitatively and quantitatively. In the end, we highlight several research directions for developing more practical consensus protocols for the future.