11-11-2019 | Conceptual/Theoretical Paper | Issue 5/2020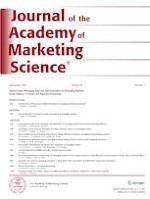 Reverse innovation: a conceptual framework
Authors:

Suresh Malodia, Shaphali Gupta, Anand Kumar Jaiswal
Important notes
Rajendra Srivastava and V. Kumar served as Special Issue Guest Editors for this article.
Publisher's note
Springer Nature remains neutral with regard to jurisdictional claims in published maps and institutional affiliations.
Abstract
Reverse innovation (RI) has emerged as a new growth strategy for MNCs to innovate in emerging markets and then to further exploit the profit potential of such innovations by subsequently introducing them not only in other similar markets but also in developed markets, thereby delivering MNCs a sustainable growth globally. In this study, we propose an overarching conceptual framework to describe factors that contribute to the feasibility of RIs. Using grounded theory with a triangulation approach, we define RI as a multidimensional construct, identify the antecedents of RI, discuss the outcomes, and propose a set of moderating variables contributing to the success of RIs. We also present a set of research propositions with their relative effects on the relationships proposed in the conceptual framework. Additionally, we provide future research directions and discuss theoretical contributions along with managerial implications to realize the strategic goals of RI.