01-09-2012 | Issue 3/2012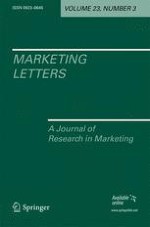 Revisiting low price guarantees: Does consumer versus retailer governance matter?
Journal:
Authors:

Adilson Borges, Barry J. Babin
Abstract
Retailers often use low price guarantees (LPG) as a signal to attract consumers and increase sales. Consumers interpret LPGs as a signal that a particular retailer is committed to low prices. However, if more and more retailers employ LPGs, their effectiveness as a price signal wears off. As a result, retailers adapt increasingly extreme guarantees to get an advantage over the competition. Retailers, for instance, are experimenting with taking on the responsibility of looking for lower prices and automatically refunding consumers when a competitor offers a lower price for the same product. This research shows that automatic price protection of this sort might backfire under certain conditions. Three studies show that LPGs alone are not enough to signal low prices and that retailers combining large refunds with a retailer-enforced LPG obtain less favorable reactions than those implementing other types of LPGs.