01-06-2015 | Issue 1/2015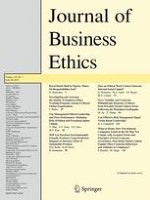 Royal Dutch Shell in Nigeria: Where Do Responsibilities End?
Journal:
Author:

Esther Hennchen
Abstract
This case study discusses the scope of responsibilities and the basis of legitimacy of multinational corporations (MNC) in a complex operating environment. In January 2013 a precedent was set when Shell was held liable in The Hague for oil pollution in the Niger Delta. The landmark ruling climaxed the ongoing dispute over the scope of Shell's responsibilities for both the company's positive and negative impact. Shell's was considered a forerunner in corporate social responsibility and had even assumed public responsibilities in a context of a public responsibility void. However, the company remained a regular target of civil society activism and legal proceedings concerned with malpractice. The court case attracted international attention for its novelty and increasing media and civil society pressure required immediate action. How can Shell respond to this negative publicity to keep its license to operate? What is the scope of the company's responsibilities in such a controversial human rights context? Students are expected to discuss these questions going beyond a simple moralistic or liability thinking. They are encouraged to take into account the complex structural processes that connect persons and institutions in very different social and geographical positions. The experiences of Shell are an excellent case in point since attention is drawn to the background conditions of globally operating companies, in which the isolation of perpetrators based on causality is not realistic. The case also reveals the particular challenges, which MNCs face in the context of increasing demands to take on public responsibilities while respecting their economic mandate.