2021 | OriginalPaper | Chapter
Sand-Dune Plants from the Atlantic Coast of the Iberian Peninsula: Features and Applications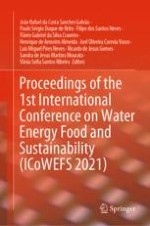 Read first chapter
Authors: Tiago Parracho, Daniela C. Vaz, Paula Veríssimo, Vânia Ribeiro
Publisher: Springer International Publishing
Abstract
Plants with one or more consumable parts are considered edible. Although many plants have been classified as edible (about 27 thousand species), few are used as food. Nonetheless, to overcome food scarcity and excessive dependence on the same plant species, humans have always consumed wild plants, either through direct intake, or as spices, condiments, or oils. Thus, edible wild plants are part of a cultural and genetic heritage assigned to different geographical areas, as well as important sources of essential oils, antioxidants, vitamins, minerals, and special flavours. Therefore, edible wild plants have been the subject of a growing interest, not only due to their nutritional and medicinal value, but also as a way of diversifying eating habits and of promoting biodiversity and ecological sustainability.
The Atlantic coast of the Iberian Peninsula is characterized by rocky cliffs, sandy dunes, and maritime pine forests, where several halophyte wild plants flourish and thrive. Different endemic species such as
Corema album
("Camarinha"),
Crithmum maritimum
("Funcho-do-mar"),
Eryngium maritimum
("Cardo-marítimo"),
Helichrysum italicum
("Perpétua-das-areias") and
Otanthus maritimus
("Cordeiros-da-praia") prosper in these sand-dune environments and are known to present important bioactive compounds, which also show relevant antioxidant, antimicrobial, and anti-inflammatory properties. Here, we review on the several special features and characteristics presented by this group of autochthonous plants, that show great potential, both in terms of agri-food applications, as well as in terms of cosmetics and other biotechnological uses.