06-05-2021 | Issue 1/2021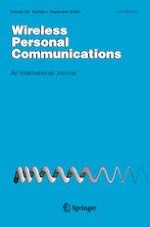 Secure End to End Communications and Data Analytics in IoT Integrated Application Using IBM Watson IoT Platform
Journal:
Authors:

Mohammed Imtyaz Ahmed, G. Kannan
Important notes
Publisher's Note
Springer Nature remains neutral with regard to jurisdictional claims in published maps and institutional affiliations.
Abstract
Internet of Things (IoT) technology became an inter-disciplinary revolution in the contemporary era. It is capable of influencing human lives significantly when used in different domains. It has plethora of use cases like smart transportation, smart healthcare and smart city to mention few. As IoT is capable of combining physical objects and digital objects seamlessly, it has opened gates to have thousands of use cases where IoT integration takes to the next generation of computations and building applications. The present IoT applications lack in end-to-end security as there are different protocols and vendors involved. No standardizations are made yet. Besides, the sources of big data such as sensor networks in IoT use cases generate large volumes of data that needs more lightweight cryptographic solutions. Diffie Hellman when combined with Elliptic Curve (EC-DH) became an ideal choice to have secure and lightweight communications for connected devices in IoT use cases. However, it is still vulnerable to certain kinds of attacks. To overcome this problem, we proposed an enhanced EC-DH known as E-ECDH for higher level of security to IoT applications. We considered an anomaly detection case study which is part of Healthcare industry. IBM cloud, Watson IoT platform and MQ Telemetry Transport messaging protocol are used as part of experimental setup. Experiments revealed the efficiency of the scheme as it provides higher level of security besides improving in performance in data encryption, decryption, execution time and time taken for upload and download. The proposed scheme can be used with real time IoT applications.