2021 | OriginalPaper | Chapter
Separation of Oil-Water Emulsion Using Polysulfonamide Membranes Treated by Air Plasma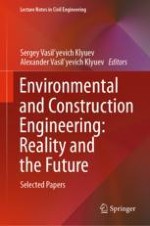 Read first chapter
Authors: I. G. Shaikhiev, V. O. Dryakhlov, S. V. Sverguzova, L. V. Denisova
Publisher: Springer International Publishing
Abstract
It is investigation of separation of the oil–water emulsion by polysulfonamide membranes with a molecular weight cut-off 20 kDa treated with a low-temperature high-frequency capacitive plasma of reduced pressure in an air medium at a voltage Ua = 1.5–7.5 kV and a processing time τ = 1.5–7 min. Round flat filter elements with a diameter of 47 mm are used as membranes. The emulsion with a concentration of 3% (by volume) is prepared on the basis of Devonian oil from the Tumutuk field and distilled water, stabilized with a surfactant of the Kosintol-242 brand. The experiments were carried out on a laboratory ultrafiltration separation unit.
Based on the results of studies have shown the increased productivity of the separation of oil–water emulsion for plasma treated membranes at Ua = 1.5 and 3.5 kV 1.5 times, when exposed to plasma at Ua = 7.5 kV and τ = 7 min was an increase in the efficiency of the investigated process of 95.7–99.6%.
The methods of dynamic light scattering and dielectric permittivity revealed a decrease in the particle size and stability (in
-potential) of the emulsion after its separation by the membrane, while lower values are observed when using a plasma-treated filter element, for which lower values of the dielectric permittivity are also observed.