01-10-2013 | Issue 4/2013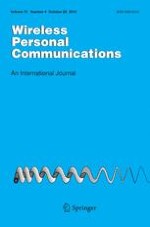 Single-Adversary Relaying Attack Defense Mechanism in Wireless Ad Hoc Networks
Journal:
Authors:

Ji-Hoon Yun, Min-Ho Park
Abstract
There have been many security protocols to provide authenticity and confidentiality in wireless ad hoc networks. However, they fail to defend networks against
relaying attack
in which attacker nodes simply broadcast received packets without compromising any legitimate nodes.
Wormhole attack
is a representative example of relaying attack, in which a pair of attacker nodes relay received packets to each other and selectively drop them. The wormhole attack is known to ruin routing and communication of a network considerably, however, is not very straightforward to be accomplished due to the pairwise nature. In this paper, we introduce two new types of relaying attack, called
teleport
and
filtering
attacks that require a single attacker node only for accomplishment. We describe their accomplishment conditions and impacts on the network performance in a formal manner. We then propose a countermeasure framework against these attacks called
Single-Adversary Relaying Attack defense Mechanism
(SARAM), which is composed of a bandwidth-efficient neighbor discovery customized for multi-hop environments and neighbor list management combined into an on-demand ad hoc routing protocol. SARAM does not require any special hardware such as location-aware equipments and tight synchronized clocks, thus is cost-efficient as well. We show via ns-2 simulation that the new relaying attacks deteriorate the network performance significantly and SARAM is effective and efficient in defending a network against these attacks.