15-04-2020 | Issue 1/2020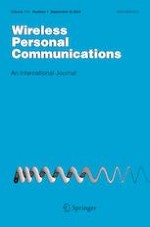 Smart Fall Prediction for Elderly Care Using iPhone and Apple Watch
Journal:
Authors:

Kuang-Yen Tai, Dai-Lun Chiang, Tzer-Shyong Chen, Victor R. L. Shen, Feipei Lai, Frank Yeong-Sung Lin
Important notes
Publisher's Note
Springer Nature remains neutral with regard to jurisdictional claims in published maps and institutional affiliations.
Abstract
Along with the annually increasing elderly population, the issues particularly regarding the elderly care are gaining inevitable attention. Nursing and taking care of the elderly people is now the emphasized issue. Besides, the social phenomena of large urban–rural gap and population emigration cause serious shortage of nursing manpower. Among the needs for good care, falls present extreme risks in the elderly population. The shortage of nursing manpower causes the impossible provision of real-time-care for the elderly fall accidents. This study uses the three-axis accelerometer in Apple watch to measure the movement and to input it to the High-Level Fuzzy Petri Net (HLFPN) prediction model. Based on the HLFPN model, fuzzy reasoning is performed to predict the users' daily motions including walking, sitting down, and falls. With the application to elderly exercise model, this system would transmit real-time positioning datasets when there are falls for the rapid and proper treatment so as to minimize the elderly injury caused by falls. Based on the experimental datasets regarding forward fall, backward fall, right-sided fall, and left-sided fall, the obtained precision values are 95.45%, 97.72%, 94.67%, and 95.12%, respectively. Walking, running, and falls could also be distinguished in this study. It is expected that this study could assist in solving the problem of nursing manpower shortage, providing immediate assistance for the elderly on the occasion of falls.