01-12-2020 | Cover Story | Issue 12/2020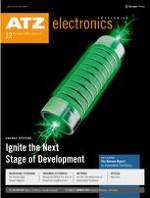 "Solid state electrolyte technology is a possible trigger"
Journal:
Author:

Robert Unseld
Without the lithium-ion battery, many modern devices from smartphones to battery-electric vehicles would not even be possible. The driving power behind many of today's technologies, besides the rapid development of electronics, is the electrical energy storage. For the next step - moving from early adopters to the mainstream - we need another leap regarding energy density and temperature density, sets out Akira Yoshino.
×
...