25-05-2021 | Regular Paper | Issue 6/2021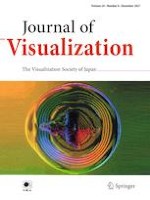 Standard operational procedures (SOP) for effective fire safety evacuation visualization in college dormitory buildings
Journal:
Authors:

Suwen Jiang, Chen Wang, Samuel Bimenyimana, Jeffrey Boon Hui Yap, Gaojian Zhang, Heng Li
Important notes
Publisher's Note
Springer Nature remains neutral with regard to jurisdictional claims in published maps and institutional affiliations.
Abstract
The occurrence of accident such as fire in high living density places like in a college dormitory building can cause serious personnel injuries, property loss and social impacts. The aim of this study is to develop a standard operational procedure (SOP) for fire safety evacuation in college dormitory buildings by evaluating fire safety evacuation capacity through simulation and comparison under four different scenarios. This study endeavored to explore a suitable way to simulate the evacuation process in high-density dormitory buildings under a fire situation and to put forward a general SOP to evaluate the fire safety evacuation capacity. The fire evacuation capacity was investigated under four different scenarios revealing that the dormitory building structure, living density and time of fire occurrence are three key factors. The standard operational procedures (SOP) developed in this study is applicable to fire evacuation simulation for college dormitories with reasonable universality.
Graphic abstract
×