01-06-2018 | Issue 3/2019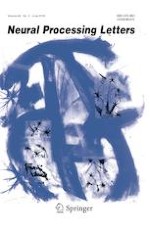 Structural Reweight Sparse Subspace Clustering
Journal:
Authors:

Ping Wang, Bing Han, Jie Li, Xinbo Gao
Important notes
Publisher's Note
Springer Nature remains neutral with regard to jurisdictional claims in published maps and institutional affiliations.
Abstract
Subspace clustering aims to segment a group of data points into a union of subspaces. Reweight sparse subspace clustering is one of the state-of-the-art algorithms which proposed an iterative weighted subspace clustering. The reweight matrix helps to improve the performance of the affinity matrix construction process but it easily falls into a local minimization. In this paper, we propose a structural reweight sparse subspace clustering algorithm which introduces the structural information into reweight subspace clustering. The structural information achieved in spectral clustering process is useful for the subsequent iterative optimization process which helps to obtain a better local minimization. The experimental results on the Extended Yale B, Hopkins 155, and COIL 20 datasets demonstrate that our algorithm achieves a better performance on subspace clustering problem.